The Duke of Sussex has travelled to Japan from his home in California, ahead of the Sentebale ISPS Handa Polo Cup in Singapore at the weekend.
The Duke of Sussex has shared his belief that sport has the power to heal the world as he joined a summit in Tokyo.
Harry took part in an onstage discussion at the ISPS Sports Values Summit in the Japanese capital on Wednesday to raise awareness for the Sentebale charity he co-founded.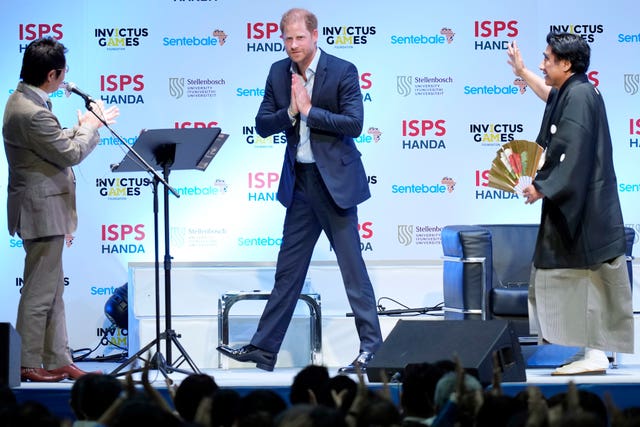 The King's youngest son's trip to East Asia comes ahead of his annual fundraising polo match, being staged in Singapore on Saturday, in aid of disadvantaged young people affected by HIV/Aids in Lesotho, southern Africa.
Harry, who travelled without his wife the Duchess of Sussex and their children Prince Archie and Princess Lilibet, joined panellists to discuss the power of sports, community and philanthropy.
He stressed the importance of teamwork, saying sport required having "a dream" and the "need for community".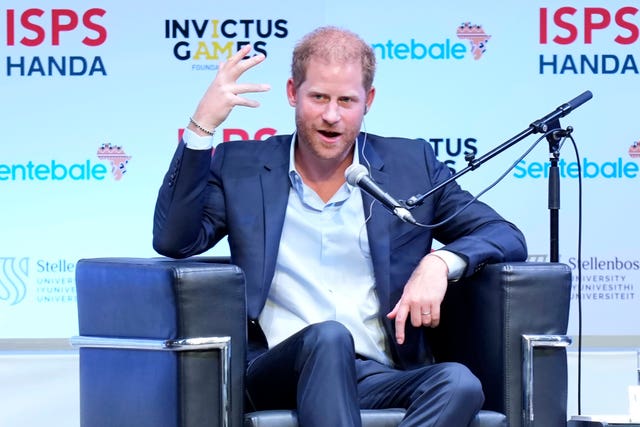 "I have long believed that sport is a conduit for healing – not just for the mind and body but the world," the duke said.
"Sport requires having a dream and the need for community. Whether banded together in victory or showing up with respect in loss, no-one ever crosses a finish line or scores a goal without the help and belief of others.
"The lessons we learn on the field are often the same principles of philanthropy; that a mission, hard work, dedication, and partnership can make even the impossible, possible.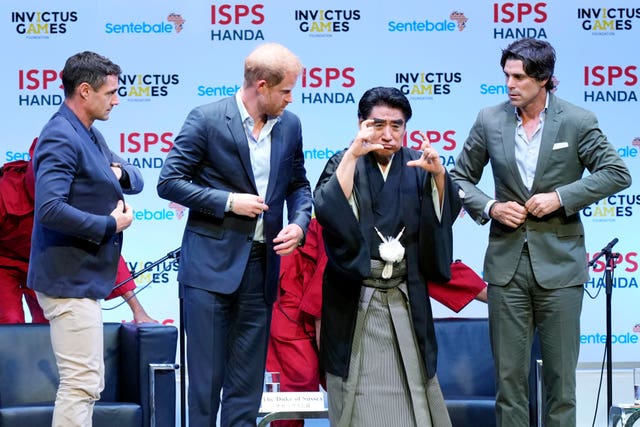 "That is what giving back requires, and we are all capable of creating or joining a team to do so."
He was accompanied by his long-time friend, Argentinian polo player Nacho Figueras, who will also take to the polo field at the weekend, captaining the Singapore Polo Club against Harry's Royal Salute Sentebale team.
Australian navy veteran and Invictus Games gold medal winner Steve James thanked the duke for saving his life.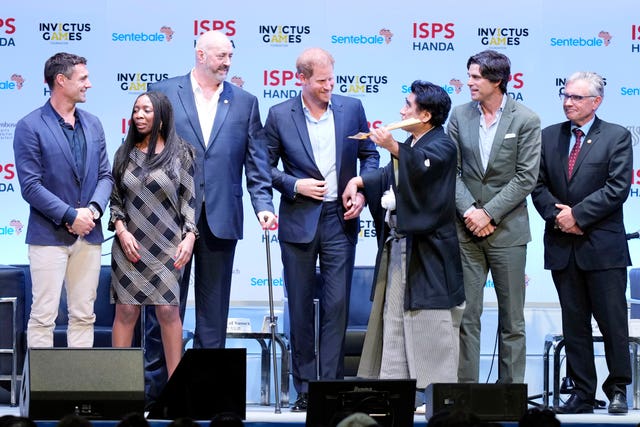 Harry set up the Invictus Games – a Paralympic-style sporting competition – in 2014 to aid the rehabilitation of injured and sick military personnel and veterans.
Mr James, who was injured during a fall at sea and left with chronic pain, neurological issues and mental health challenges, said: "I needed Invictus, to teach me a very different approach to sport, it's enabling, it helps pain go away…
"I would like to thank Prince Harry for saving my life."
He competes in athletics, wheelchair basketball, indoor rowing and wheelchair rugby and won gold in the discus at the Invictus Games The Hague in 2022.