The Energy Security Secretary will meet companies who collectively have multi-billion pound plans to invest in low and zero-carbon projects.
The UK's energy industry leaders will gather in Downing Street on Wednesday to discuss economic growth and energy security with Grant Shapps.
The Energy Security Secretary will meet companies including EDF, SSE, Shell and BP, who collectively have multi-billion pound plans to invest in low and zero-carbon projects.
Mr Shapps will highlight the Government's decision to invest in home-grown energy sources, including renewables, nuclear power and backing North Sea oil and gas, and the steps it has taken to ensure critical energy infrastructure is protected from disruptive protests.
He will mention the Public Order Act, working with the police to ensure protesters cannot gain unauthorised access to sites, and the work of the Civil Nuclear Constabulary, whose 1,300 officers and 300 support staff operate to protect nuclear sites across England, Scotland and Wales.
Mr Shapps said: "We need to send the message loud and clear to the likes of Putin that we will never again be held to ransom with energy supply. The companies I am meeting in Downing Street today will be at the heart of that.
"Energy industry leaders can see that this Government will back homegrown, secure energy – whether that's renewables, our revival in nuclear or our support for our vital oil and gas industry in the North Sea.
"But it is a sad reality that we also need to protect our critical national infrastructure from disruptive protests.
"Today I'll be setting out what we are doing to achieve this and want to hear from the energy companies the vital work they are doing in this area."
Earlier this week, Prime Minister Rishi Sunak announced that hundreds of new oil and gas licences will be granted in the UK and confirmed that north-east Scotland and the Humber have been chosen as locations for two new carbon capture usage and storage clusters.
According to the Department for Energy Security and Net Zero, Shell UK aims to invest £20-25 billion in the UK energy system over the next 10 years, with more than 75% intended for low and zero-carbon products and services.
BP intends to invest up to £18bn in the UK to the end of 2030 and SSE plc have announced plans to invest £18bn up to 2027 in low carbon infrastructure creating 1,000 new jobs every year to 2025.
Moreover, National Grid plc will be investing over £16bn in the five-year period to 2026 and EDF have outlined plans to invest £13bn to 2025.
The meeting comes after BP reported on Tuesday it had made around 2.59 billion US dollars (£2 billion) in underlying replacement cost profit over the three months to the end of June.
When asked about the announcement during a visit to Teesside's Transmission System Gas Terminal on Tuesday, Mr Shapps said: "I think what people want to know is that they (BP) are being properly taxed, and we've been taxing them 75% of their profits through this windfall tax, and that we've used that money to pay about £1,500 per household to cover people's energy bills this last winter.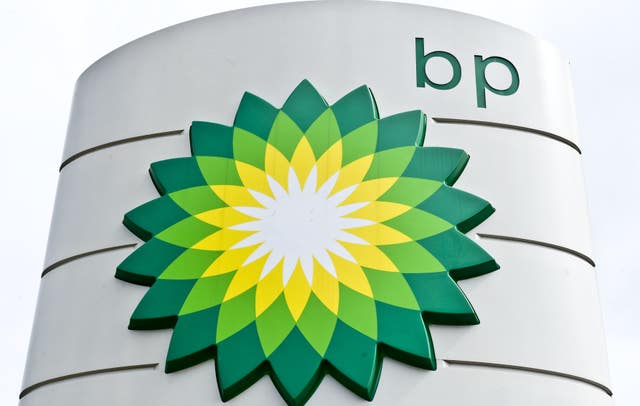 "It may not have felt that way, but (bills) would have been £1,500 on average higher if we hadn't taxed the energy companies.
"So they have been playing their part. BP is a big global company, those profits will come from all around the world.
"But we want to make sure that they're doing their part, but that they have money to carry on investing.
"This week I'm meeting with BP and others in Downing Street to talk about £100 billion of investments by oil and gas companies, for example, into renewable energy, hydrogen and carbon capture and storage.
"So they do have to make money in order to be able to invest that money. But I have made sure, we have made sure as a Government, that they have been taxed at a very punitive level.
"And that money has come straight to households and businesses over this last, difficult winter."