Micheal McMonagle, 41, appeared before Derry Magistrates' Court on Friday.
A former Sinn Fein staff member has been released on bail after appearing in court charged with alleged sex offences involving a child.
Micheal McMonagle, 41, of Limewood Street in Londonderry, failed to attend court on Wednesday to face three charges, resulting in an arrest warrant being issued.
It later emerged he had been taken to hospital that day and was arrested by police on Thursday afternoon.
On Friday morning, McMonagle appeared before Derry Magistrates' Court charged with three alleged offences between May 1, 2020 and August 18, 2021.
The charges are attempting to communicate with a person under the age of 16 for the purpose of sexual gratification, attempting to cause a person under the age of 16 to look at an image of sexual activity, and attempting to incite a person under the age of 16 to engage in sexual activity.
McMonagle indicated he understood the charges as they were read to him.
A detective constable, appearing by video link, said she was aware of the facts and circumstances in the matter and believed she could connect the accused to the charges.
A defence lawyer said McMonagle meant no disrespect to the court by failing to attend on Wednesday.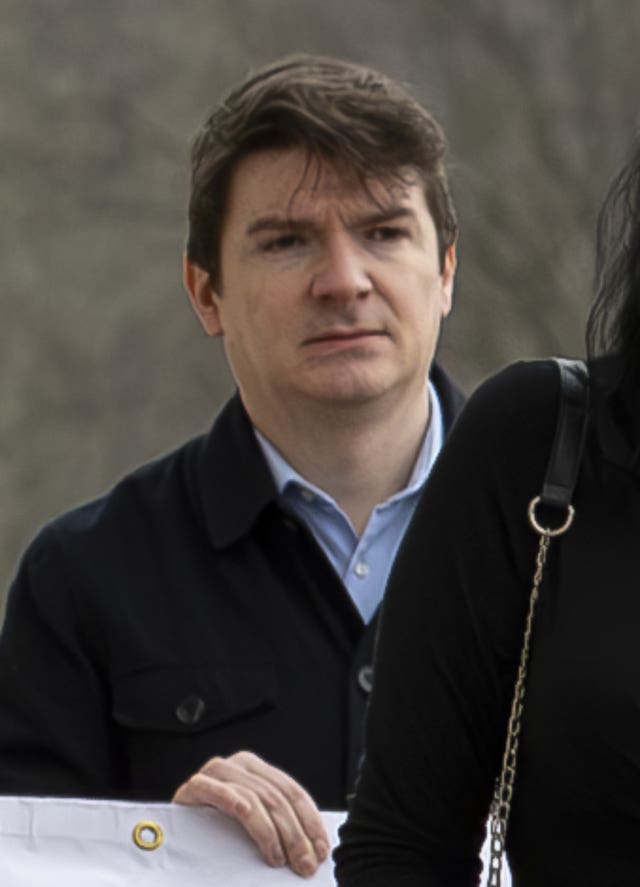 "He takes this matter very seriously indeed, unfortunately there was an episode on Wednesday morning as a result of which my client ended up in hospital, and was released yesterday afternoon," he told the court.
"This case has been going on, through no fault of police or anything like that, but it did start in February 2022 and obviously there is a lot of forensic evidence to be checked and devices to be triaged, and that has led to a situation where this has been hanging over Mr McMonagle's head for some considerable time, as a result of which unfortunately on Wednesday he found it very difficult indeed.
"He had gone out to his car to drive to court, there was a flat tyre and I think that was the last straw. I'll not go into it in any further detail."
He said his client will be receiving counselling.
"He has instructed me this was a wake-up call for him, and I would suggest to the court it could be absolutely confident that he will attend court for any future appearances," he said.
"He will be denying these charges."
District Judge Barney McElholm granted bail of £500 and ordered McMonagle to reside at an address approved by police and have no unsupervised contact with anyone under the age of 16 unless pre-approved by social services.
The judge added: "Obviously the matter still has to be tried and dealt with, hopefully things have settled down now for him."
An update to the case is expected to be heard at the same court on September 14.
McMonagle previously worked as a press officer for Sinn Fein in Northern Ireland and also for a time as an adviser at Stormont.
A Sinn Fein spokesman said in a statement: "As soon as the party became aware of the arrest, the individual was immediately suspended from employment and party membership.
"The PSNI has not made contact with Sinn Fein about this investigation.
"Anyone with information that can assist the investigation should bring it to the police."