Fans from across the world were eagerly watching England battle it out against Spain for the World Cup trophy.
An England fan who watched the Women's World Cup final with his Spanish wife and six-year-old son said the household was "very tense" as they watched Spain defeat England 1-0.
Adrian Salamon, a magician from York, who has supported the Lionesses throughout the tournament, said he was "gutted" to see them lose, while his wife, Azahara Berlango, 41, was celebrating Spain's win.
His son Tristan, who was caught in between his parent's "rivalry" during the final, has since embraced his Spanish side despite wanting the Lionesses to win.
Mr Salamon, 42, told the PA news agency: "I'm a bit gutted. My wife was cheering and my boy has taken to his Spanish side now.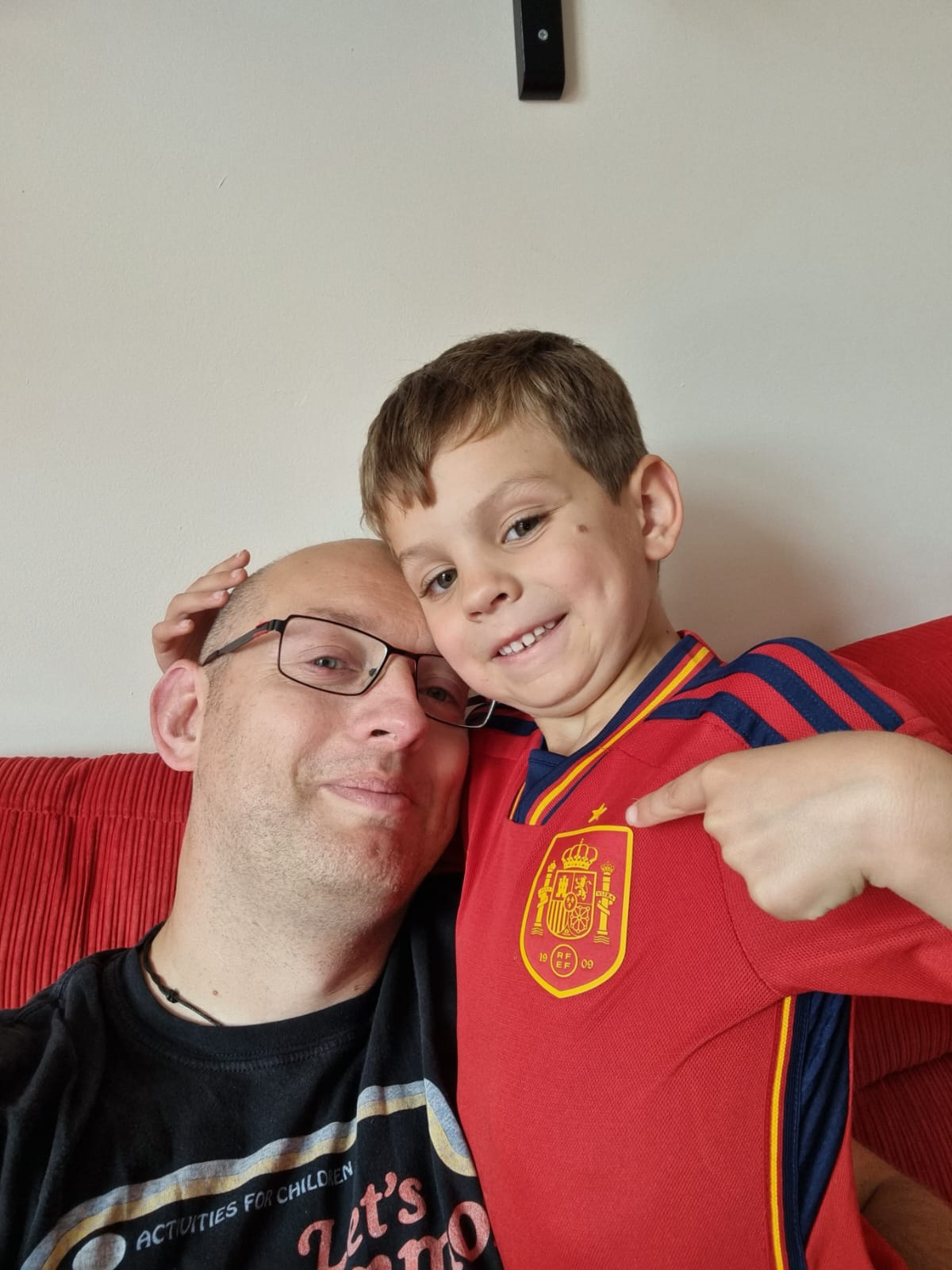 "We were walking around the shops and he was going up to people pointing and shouting 'Spain's won, Spain's won'.
"It was very tense. Near the end, we were both standing up. It was close, but I suppose the better team probably won."
Mr Salamon and his family will travel to Spain on Tuesday to visit family, which he joked will be an "interesting encounter".
"It will be fun on Tuesday when I go to the in-laws in Spain," he said.
Spain's Olga Carmona's first-half strike earned Spain a 1-0 victory in the final in Sydney while goalkeeper Mary Earps saved a second-half Jennifer Hermoso penalty to keep hopes alive, which created a nail-biting atmosphere in the Salamon household.
Mr Salamon said: "The penalty was hand in the mouth. My wife couldn't look when they took the penalty, she had to leave the room.
"It should have been a penalty but the save was great. I thought we could come back from that."
Fans from across the world were eagerly watching England battle it out against Spain for the World Cup trophy, including England fan Alex Finlayson who lives in Australia.
Mr Finlayson, who is originally from Redcar in Middlesborough and now lives in Jimboomba, Queensland, Australia, also felt "gutted" to see England's defeat.
He watched the match with his Australian wife, Kelly, while his daughter Charli, 14, and son Samson, 12 could only watch the opening moments of the game, before Mr Finlayson sent them to bed for fear they may not wake up in time for school on Monday.
The religious education teacher said watching the Lionesses play was "magic" and something he has not witnessed before, noting how the perceptions of women's football have changed compared with when he was a young boy watching the sport.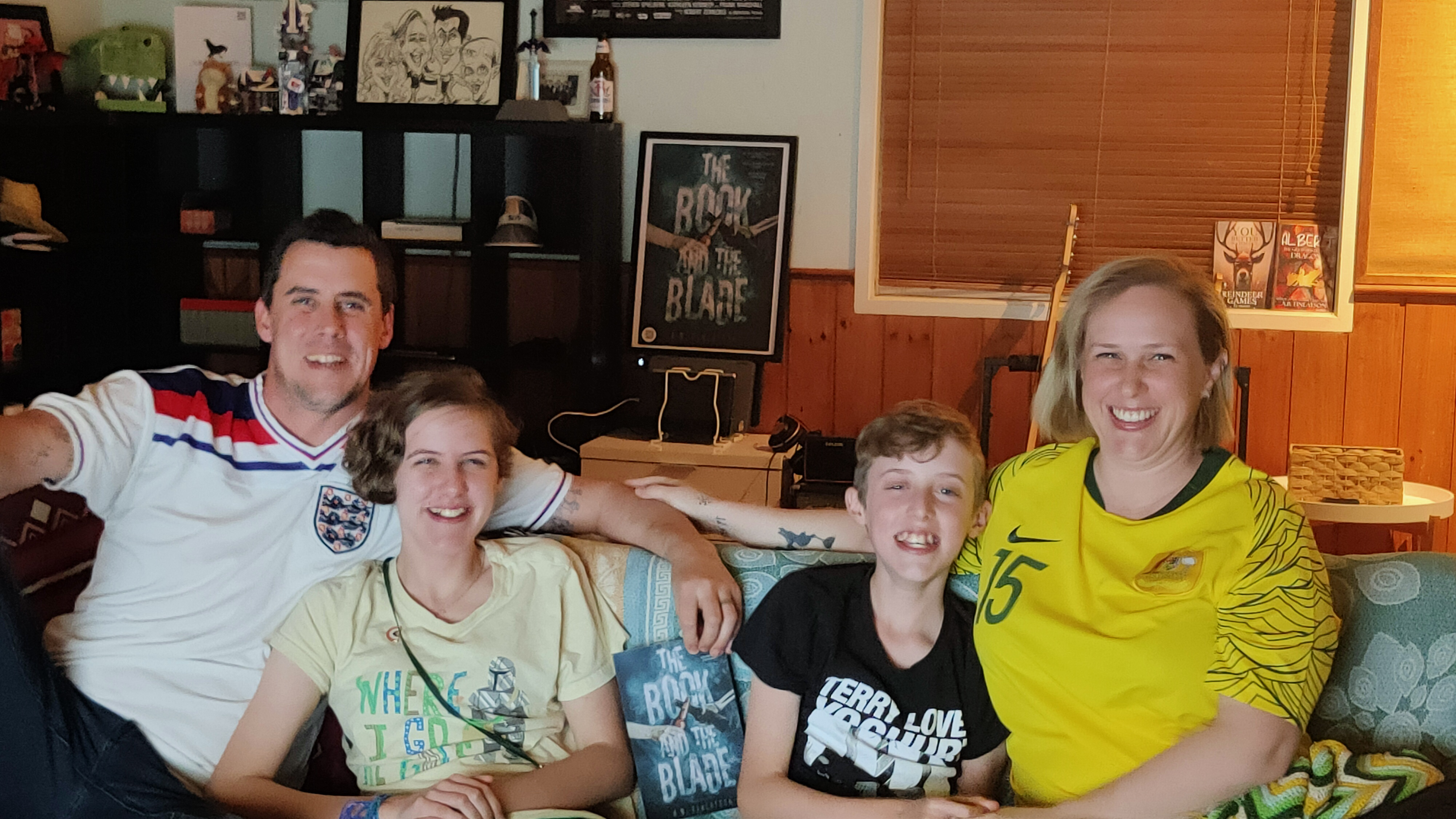 He told PA: "I'm 41. I've never seen anything like it. It was magic.
"A huge moment, and I think it adds an extra poignancy that it was the women's team.
"A lot has changed since the 90s – it has united people. People were talking about 'the game last night', not 'the women's game last night' and I think that's excellent."
Asked about the Lionesses' performance throughout the tournament, he said they demonstrated "pure class".
He said: "Moments of pure class. I know they'll be gutted right now but they should be so proud of what they've done. Just brilliant."
Tensions were also high during Mary Earps' penalty save, particularly as Mr Finlayson is fond of the goalkeeper, who was awarded the Best Fifa Women's Goalkeeper award and the coveted Golden Glove trophy.
He said: "I love her. I think I posted something on Twitter (that said) my love for her knows no bounds."
He also joked: "When (Earps) ran up for the corner at the end I had visions of diving headers from the edge of the box. Fairy tale stuff, but that might be because I'm a writer and a hopeless romantic."
Following the Lionesses' appearance in the World Cup final, Mr Finlayson hopes it will inspire more people to become interested in women's football.
He explained: "I taught in the UK in 2004-6 and 2018-20 and the difference between the girls' attitude to football in that time was huge. I reckon the momentum now will be superb.
"I hope people in power wake up and start putting funding where it's needed – grass roots sports … we need athletes."