Estate trustees would have a 'decision to make about permanent closure', a planning consultant said.
The Duke of Northumberland could shut an allotment site on his west London estate if a proposal for dozens of new homes fails, a public inquiry has heard.
Ralph Percy, the 12th Duke of Northumberland, lost an application in October 2021 to build 80 flats after the council received more than 900 objections from local residents to the plans.
An appeal brought by the Northumberland Estates development company began on Monday.
A planning consultant for Northumberland Estates told the inquiry there was "every likelihood the site would be closed" should the appeal fail.
Estate trustees would have a "decision to make about permanent closure", Pauline Roberts said.
The allotment site could have "plenty of other uses" that would be achieved "without requiring planning permission, like using it for biodiversity credits", she added.
Allotment licences have not been renewed by Northumberland Estates since 2021, the inquiry was told.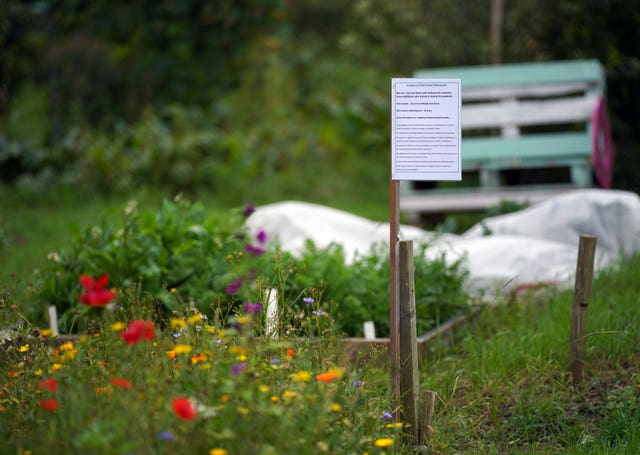 Local residents, councillors and allotment holders – plus the Labour MP for Brentford and Isleworth and former Hounslow councillor Ruth Cadbury – are among those to have already spoken at the appeal hearing about why they feel the scheme should be rejected.
Northumberland Estates said its plans for 80 flats would include a new space for allotments.
Key worker housing for the neighbouring West Middlesex University hospital has also been promised.
Ms Roberts continued: "If the plans are approved there would be 38 allotments protected for the next 50 years.
"There's no duty to provide allotments, so securing 38 for 50 years should be given significant weight.
"If not approved, there's every likelihood the site would be closed.
"There has been a long-term ambition to redevelop the site.
"If the appeal is dismissed, it's the intention to bring access to an end."
The chairman of the allotment group previously told the inquiry the proposal to replace the current allotments with smaller "60 square metre" plots was inadequate as they would only be suitable for "beginners".
Stephen Hurton, chairman of Isleworth's Park Road Allotment Association since 2016, said people with smaller plots "can't grow potatoes or brassicas because you don't have the space".
He added: "If you don't know you're going to be able to harvest crops then what's the point of growing them"?
Northumberland Estates said its plans would help provide an income stream to speed up conservation works to Syon House, which is privately owned but open to the public.
Ms Roberts continued: "Restoration works can be accelerated from taking 25 years to approximately nine years. Syon House is a Grade I- listed building of huge importance.
"The alternative is that it would take much longer."
When asked by Ed Grant, for the council, if alternative funding could be found by the Duke of Northumberland for the restoration works, Ms Roberts said the "personal circumstances" of the Duke were "not relevant".
Syon House lies within the 200-acre Syon Park. Period dramas such as The Madness Of King George, Emma starring Gwyneth Paltrow, and Gosford Park have been filmed there.
Closing submissions will be made in September.