Former club president Sheila Edmunds and former manager John Buckley at Doncaster Rovers Belles reflected on the progression of captain Millie Bright.
The former club president of Doncaster Rovers Belles has reflected on the progression of Lionesses captain Millie Bright, saying: "You could see right from the beginning the quality that she had."
Sheila Edmunds, 70, was the club president of Doncaster Rovers Belles for 40 years, a club which has at times been home to several Lionesses, including forward Bethany England, goalkeeper Mary Earps and team captain Bright.
Bright, 29, played for Doncaster Rovers Belles from 2009 to 2015, taking one season out on loan to Leeds Ladies in 2011.
Ms Edmunds, who played for the Doncaster Rovers Belles for 25 years and said she was part of the group that formed the club in 1969, told the PA news agency that it feels "absolutely fantastic" knowing Bright's early years were spent there.
"It's been fantastic to watch her progress," said Ms Edmunds, a retired teacher from Doncaster.
"You could see right from the beginning the quality that she had.
"She was a strong individual, she was very committed and hardworking."
She added: "She thoroughly deserves everything she gets and I would just love her to be able to lift that trophy."
Ms Edmunds said if the Lionesses were to win against Nigeria on Monday, which would take them to the quarter-final of the World Cup, the Doncaster Rovers Belles would be getting together to celebrate.
"I feel very confident," Ms Edmunds said of Monday's game.
"I think, without tempting fate, we're in the better half."
"I don't want to sound overconfident, but if we perform anything remotely like what we can, I can't see any reason why we can't progress out of that game."
Ms Edmunds said England manager Sarina Wiegman "transformed" the team "like a magician" while discussing Keira Walsh's knee injury during the Lionesses' July 28 victory over Denmark, where Walsh was carried off on a stretcher.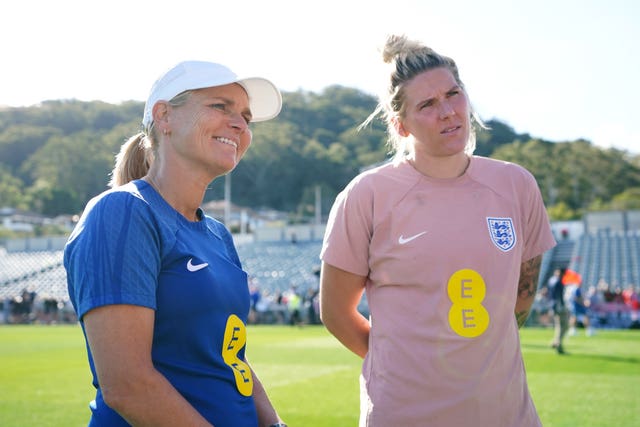 "She doesn't reveal a lot, and that's something I like about her," Ms Edmunds said.
"In the last game when we thought we were playing without Keira, she just transformed the team.
"She's like a magician, I love her, she's brilliant."
John Buckley, 61, a former club manager at Doncaster Rover Belles, recalled that Bright was "absolutely solid" even when playing as a young child.
Mr Buckley, who coached the team for 10 years and now works at the Doncaster Academy, said he knew Bright's family well when she was playing at the club in her teenage years.
"I knew she would be a good player," he told PA.
"She had some great traits about her, just absolutely solid, even as a young kid."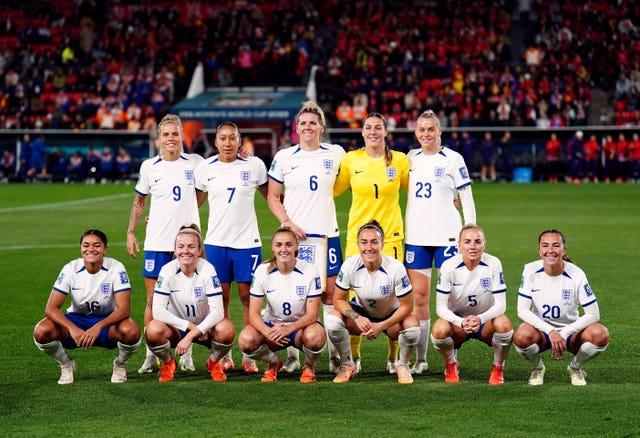 Of the other players he has seen come through the club he added: "They were just kids but they were still producing the game. Maybe at that age they didn't produce all the time, but that's the nature of being a young player.
"When I sit there and watch now, I think it's great to see them all really progressing and doing well, it's great for them."
Mr Buckley said the Lionesses are "now up there" in relation to their international standing, adding that England manager Wiegman is "dynamite".
"They're probably one of the best two or three teams in the world now," he said of the Lionesses.
"They're good enough to be in that bracket – nobody will want to play England.
"To be fair to the manager, she's been dynamite, and they've all seemed to have taken to her like a duck to water."
On how Mr Buckley thought the Lionesses would perform in their last-16 match against Nigeria on Monday, he said had high hopes for an England win but he does not think it "will be a breeze".
"If you don't put the ball away at the right time, anything can happen," he said.
"I really think England will win the game, but I certainly don't think it will be a breeze.
"I'll keep my fingers crossed."