The UK Infrastructure Bank will take a £24 million stake in the project as part of the investment.
The new UK Infrastructure Bank has invested around £24 million into a project to build a new lithium mine in Cornwall, injecting vital cash into the project.
Cornish Lithium said that it had raised 67 million US dollars (£53.6 million) from three investors.
This included the first ever equity investment – where an investor provides money in return for shares in the business – for the UK Infrastructure Bank, which was announced by the Government in 2020.
A US private equity investor, Energy & Minerals Group (EMG), invested around 30 million dollars (£24 million) and TechMet, a current shareholder who is putting in an extra seven million dollars (£5.6 million).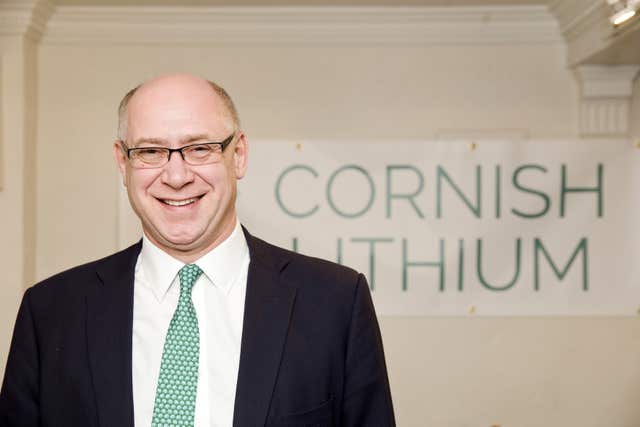 It brings TechMet's total investment to 30 million dollars (£23.6 million), the same as both the UK Infrastructure Bank and EMG. TechMet is partly backed by the US government.
"Our investment in Cornish Lithium perfectly encapsulates a key part of our mission – to drive forward new and emerging markets that the UK will rely on to meet its net zero goals, and which will deliver an enduring and positive impact on local economies," said UK Infrastructure Bank chief executive John Flint.
"Globally, the supply of lithium is far outpaced by demand, and yet in the UK it remains a nascent market.
"Our investment has already crowded in private sector financing which will greatly accelerate domestic production of a mineral which is critical to the future of EV battery production and decarbonisation of the transport sector."
Cornish Lithium founder and chief executive Jeremy Wrathall said the cash would be used to make one of its projects "construction ready" and design a demonstration of another project.
He hopes the projects could bring around 300 jobs to the region. Cornish Lithium today employs 70 people.
"These project milestones are expected to generate a significant value uplift for all of our shareholders and create substantial benefits for the local community," Mr Wrathall said.
"As well as creating job opportunities and fostering innovation, the investment signals confidence in our ambitions and will drive forward the modern-day renaissance of Cornwall's 4,000-year mining heritage.
"It is also a positive development for the UK's automotive industry and green industrial revolution.
"A domestic source of lithium will strengthen the UK's car manufacturing supply chain and improve its competitiveness whilst reducing the carbon footprint associated with the manufacture of batteries and electric vehicles."