From August, regular stamps without a barcode became invalid as part of Royal Mail's plans to modernise the service.
Some consumers attempting to swap old Royal Mail stamps for new versions with a barcode have been charged after being told their purchases are fake, according to new allegations.
From August, regular stamps without a barcode were no longer valid but they can be exchanged for new barcoded versions, as part of Royal Mail's Stamp Swap Out scheme.
People wishing to exchange their old stamps must fill out a form and send them to Royal Mail, where they will be swapped for new barcoded versions free of charge.
But some customers have found their old stamps are counterfeit or fraudulent, The Telegraph found.
If an invalid stamp is used, or the stamp is detected to be fraudulent or faulty, then the recipient will have to pay a fee in order to receive their post.
Affected customers told the newspaper the stamps had been bought from reputable and official places, including the Post Office or at counters at retailers like WH Smith, or even directly from the Royal Mail website.
The Telegraph said it had seen 40 instances of customers claiming the stamps they had bought were flagged as invalid – both old ones, and the newer barcoded versions.
Royal Mail said it needs sufficient evidence to be able to investigate cases of stamps being marked as counterfeit or not genuine.
A Royal Mail spokesman said: "It is vital we can investigate any instance where a person believes their stamps have been incorrectly identified as counterfeit or pre-used.
"To do this, we require any customer who believes they have been incorrectly surcharged to send the envelope with the barcoded stamp attached to us, along with the exact location of where the stamp was purchased."
It said it can then assess both barcoded and non-barcoded stamps with a "thorough examination using specialist equipment", as well as a human inspection and then additional security checks.
"We are confident our processes are robust," the spokesman added. "We will always happily review individual cases and if an error has been made then we will of course correct it."
The Post Office, which sells stamps, said it takes allegations of fake stamps seriously and also said it can only investigate a case if a customer has their receipt as proof of purchase.
Possible fake stamps would then need to be checked by the Royal Mail, it said.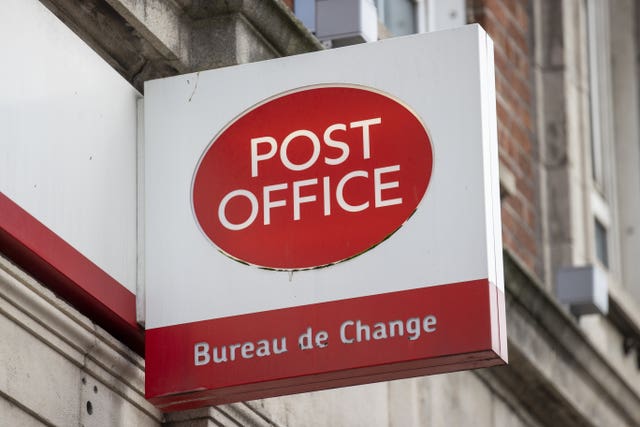 A Post Office spokesman said: "Stamps are available to buy from a number of different sources. Post Office Ltd receives its stamps direct from Royal Mail's secure printers and are shared with our experienced postmasters and operators to sell in their Post Offices."
Consumer champion Which? said Royal Mail should think about investigating any possible issues with its new stamp barcode system.
Lisa Webb, Which? consumer law expert, said: "It's unacceptable for recipients to be wrongly charged for stamps that have been bought legitimately from reputable retailers.
"It's in Royal Mail's interests to investigate as a priority any issues reported with its new stamp barcode system.
"Anyone who believes they have been wrongly charged for stamps marked as counterfeit should raise it with Royal Mail and the company must ensure that any customers who encounter problems with the new system are not left out of pocket."
All retailers were told to stop selling non-barcoded stamps from October last year.
The new barcoded stamps, which still feature an image of the late Queen, were introduced last year as part of a move to modernise the service, and to allow enhanced security features.