Lucy Letby registered a grievance against her employers in 2016 after she was redeployed from the Countess of Chester Hospital's neonatal unit.
Consultants who raised concerns about Lucy Letby were told by hospital bosses to apologise to her formally in writing, the nurse's murder trial heard.
The 33-year-old registered a grievance against her employers in September 2016 after she was redeployed from the Countess of Chester Hospital's neonatal unit.
She was moved to clerical duties after two triplet boys died under her care and another baby boy collapsed on three successive days in June 2016.
Three months later she learned of the allegations against her in a letter from the Royal College of Nursing union.
It emerged during legal argument at Manchester Crown Court – in the absence of the jury – that the grievance procedure was resolved in Letby's favour in December 2016.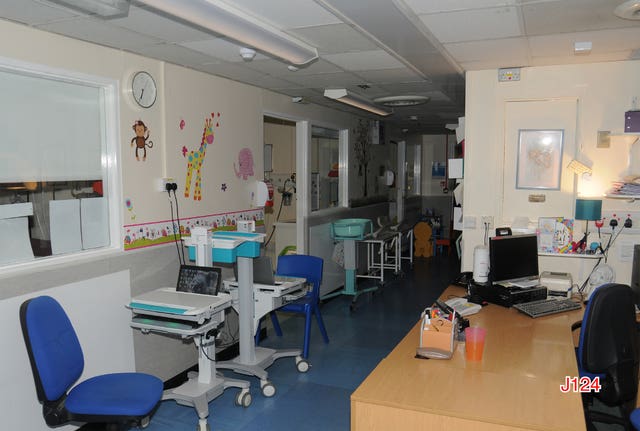 Letby was due to return to the neonatal unit in March 2017 but the move did not take place and, soon afterwards, police were contacted by the hospital trust.
However a number of consultants were also required to apologise to Letby formally in writing, the court heard.
The unit's head consultant, Dr Stephen Brearey, first raised Letby's association to an increase in baby collapses in June 2015 and, together with another consultant, Dr Ravi Jayaram, continued to express concerns to management as more sudden and unexpected collapses followed.
Following the death of a baby girl in October 2015, the medics highlighted the year's mortality rate.
Giving evidence, Dr Jayaram told the court: "We had significant concerns from the autumn of 2015. They were on the radar of someone as senior as the executive director of nursing as far back as October 2015.
"As clinicians, we put our faith in the system, in senior management to escalate concerns and investigate them. The initial response was 'It's unlikely that anything is going on. We'll see what happens'.
"We said 'OK' – against our better judgment in retrospect."
Dr Brearey went on to commission an independent neonatologist from Liverpool Women's Hospital to analyse the increased mortality rate.
The thematic review, concluded in February 2016, did not identify a reason for the rise in deaths.
However, concerns remained about Letby as a "common link" during all the collapses and deaths as Dr Brearey sent copies of the report to nursing director Alison Kelly and medical director Ian Harvey.
Dr Jayaram told the court there was no response from bosses for another three months.
He said: "We were stuck because we had concerns and didn't know what to do. In retrospect, I wished we had bypassed them and gone straight to the police."
He added: "We were also beginning to get a reasonable amount of pressure from senior management at the hospital not to make a fuss."
The trial heard from fellow consultant Dr John Gibbs that a "tipping point" was reached in June 2016 with the deaths of two triplet boys, Child O and P, on successive days.
Dr Gibbs said: "I remember feeling uncomfortable when I arrived on the unit and saw (Child O) and I thought 'Oh no, not another one'.
"I'd become increasingly concerned, and my colleagues had become concerned, at the accumulating number of unusual, unexpected and inexplicable collapses and deaths happening on the neonatal unit and the fact that Staff Nurse Letby had been involved in all of them.
"Medicine is not an exact science and we cannot always explain everything. So, yes, occasionally a patient dies and, despite extensive investigations, we cannot be sure what happened.
"But this was happening again and again, over and over. It cannot be coincidence or bad luck. There must be a cause.
"The tipping point was the tragic deaths which shouldn't have happened in healthy boys."
Following the death of Child P on June 24 2016, Dr Brearey phoned the duty executive on call, Karen Rees, a senior nurse in the urgent care division, the court heard.
Dr Brearey said: "She was familiar with our concerns already. I explained what had happened and I didn't want nurse Letby to come back to work the following day or until this was all investigated properly.
"Karen Rees said 'No' to that, and that there was no evidence."
Child Q, a baby boy who was Letby's designated child, collapsed on the morning of June 25 and needed breathing support.
The jury in Letby's trial was not able to reach a verdict on a charge of the attempted murder of Child Q.
A meeting of the whole neonatal consultant body was held on June 29, the court was told, and on June 30 Letby worked her last shift on the unit.
Letby was reassigned to clerical duties the following month.
But Dr Gibbs told the court that consultants had to "resolutely resist" attempts by management to return her to the unit up to the point when police launched an investigation in May 2017.
He said the doctors demanded the installation of CCTV in each room in the unit if she was permitted to nurse again.
Dr Gibbs added that hospital bosses were "extremely reluctant" to involve the police.