Sheffield-based Linbrooke Services Limited was also ordered to pay £200,000 in compensation.
A construction company has been fined £550,000 over the "foreseeable and avoidable death" of a worker who was impaled on metal piping, according to the Crown Office.
Matthew Mason, 20, was working at Bearsden train station in East Dunbartonshire to install a PA system when he fell to his death.
The worker was attempting to free cabling which had become stuck when he fell backwards from a step ladder and was impaled on a section of piping being used as the handle on a cable drum.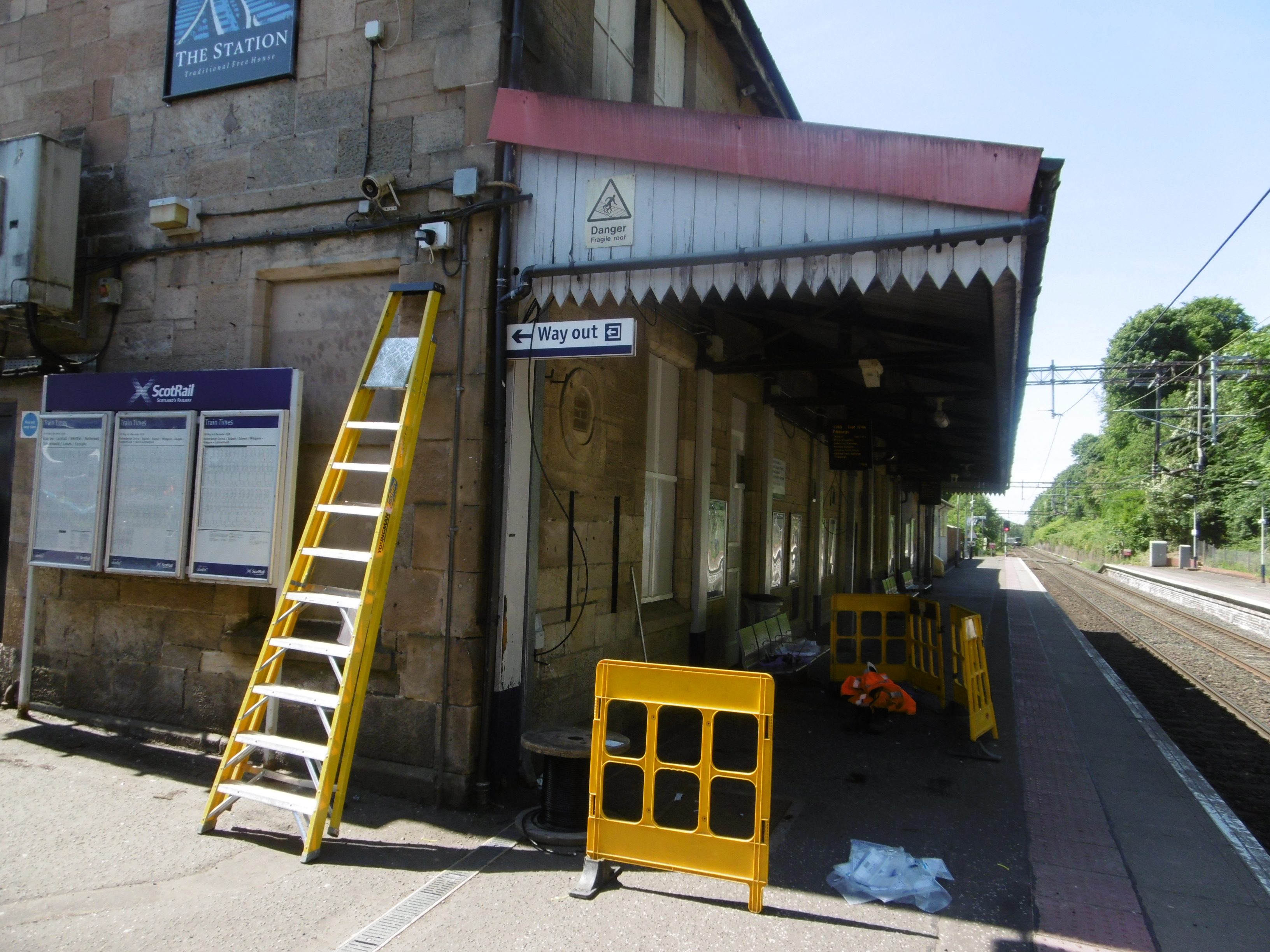 He was pronounced dead at the scene after the pipe pierced his side.
Sheffield-based Linbrooke Services Limited was found guilty at Dumbarton Sheriff Court of three offences, including failing to identify the risks of pulling cabling through a conduit at height, despite previously having been alerted to the issues by a sub-contractor.
The company was also ordered to pay £200,000 to Mr Mason's family in compensation when the case called for sentencing on Monday.
In a 14-day free trial, prosecutors argued the firm had failed assess risks and put in place a safe system of work.
Stepladders were also identified as being unsuitable for Mr Mason's work, as well as insufficient measures having been put in place to prevent a fall and to ensure the work area was free of material that could cause injury in the event of a fall.
Debbie Carroll, who heads the health and safety investigations team at the Crown Office and Procurator Fiscal Service (COPFS), said: "Matthew Mason lost his life in circumstances which were foreseeable and avoidable.
"His death could have been prevented had Linbrooke Services Limited put in place appropriate planning, supervision and protective measures to manage the risk of working at height.
"It is well known that falls from height are one of the single greatest causes of death and serious injury to workers within the construction industry.
"From the evidence heard here there needs to be an increased recognition and rigour within the industry in addressing the risks associated with the use of stepladders.
"This prosecution should remind duty holders that a failure to fulfil their obligations can have fatal consequences and they will be held accountable for this failure."