Wealthier people are also more likely to have made lifestyle changes but also see those changes as being more expensive or having no effect.
People in least deprived areas are more likely to be worried about climate change and to have made lifestyle changes as a result, according to new data from the Office of National Statistics (ONS).
Nearly two-thirds of all adults asked said they were either very or somewhat worried and this held true across all age groups.
The majority of people said they had made at least some changes to their lifestyle but there was a 15 percentage point difference between those from most deprived areas and the least deprived – 55% to 70%.
Men were slightly less worried than women, 60% compared to 68%, and they were also less likely to have made lifestyle changes.
Only 11% of the more than 4,200 respondents said they were not worried at all about climate change.
Two-thirds of them also said they had made some changes to their lifestyle, mainly changing shopping habits like buying more second-hand clothes, travelling more by bike and less by plane or car, or changing their diet.
Those under 30 and over 70 said they had made fewer changes than other age groups.
Of those who did not make any changes, the main reasons given were that large polluters should change before individuals, it would not have an effect on climate change, and that changes are too expensive.
More people in least deprived areas than most deprived areas felt changing their lifestyle was too expensive – 29% compared to 24%.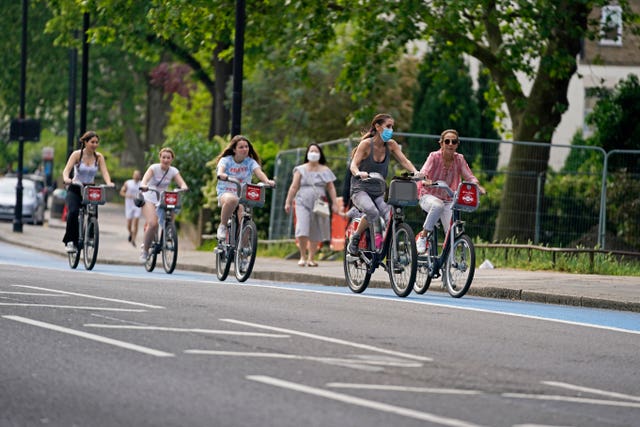 The least deprived respondents were also more likely to think that any changes they made would not make a difference – 35% compared to 24% of people in most deprived areas.
Over 70s were the age group with the most amount of people who felt their personal changes would not matter so much, at 45%, and they were the group with the largest percentage who thought large polluters should change first.
Of the total, 6% said they do not need to make any changes because they do not believe in climate change while 9% said climate change is exaggerated and 15% said they are not interested in making any changes.
More older people said they had made changes to their home or garden, such as adding solar panels or switching to peat-free soil, while those aged 30-70 were more likely to have adapted their diet.
Just over 40% said making changes had had a positive effect on their life with only 7% saying it was negative.