Peter Corke, the owner of a shoe repair store in Lancaster, spotted the broken footwear on the doorstep of his store on Saturday morning.
A "Cinderella hunt" is under way for the owner of a pair of broken shoes left outside a Lancaster shoe repair shop which have now been fixed by the store's owner.
Peter Corke, 61, the owner of The Market Cobbler in Lancaster City Centre, found the pair of tan wedges on his doorstep at around 7am on Saturday morning after their owner "left them outside the right shop".
After mending the shoes' broken strap for free, Mr Corke shared the images on Facebook in an attempt to locate their barefoot owner – who, he assumes, had been on a Friday night out.
The post has received thousands of likes and hundreds of shares, causing numerous visitors to come to Mr Corke's shop asking if the mystery person or "Cinderella" had come to collect their missing footwear.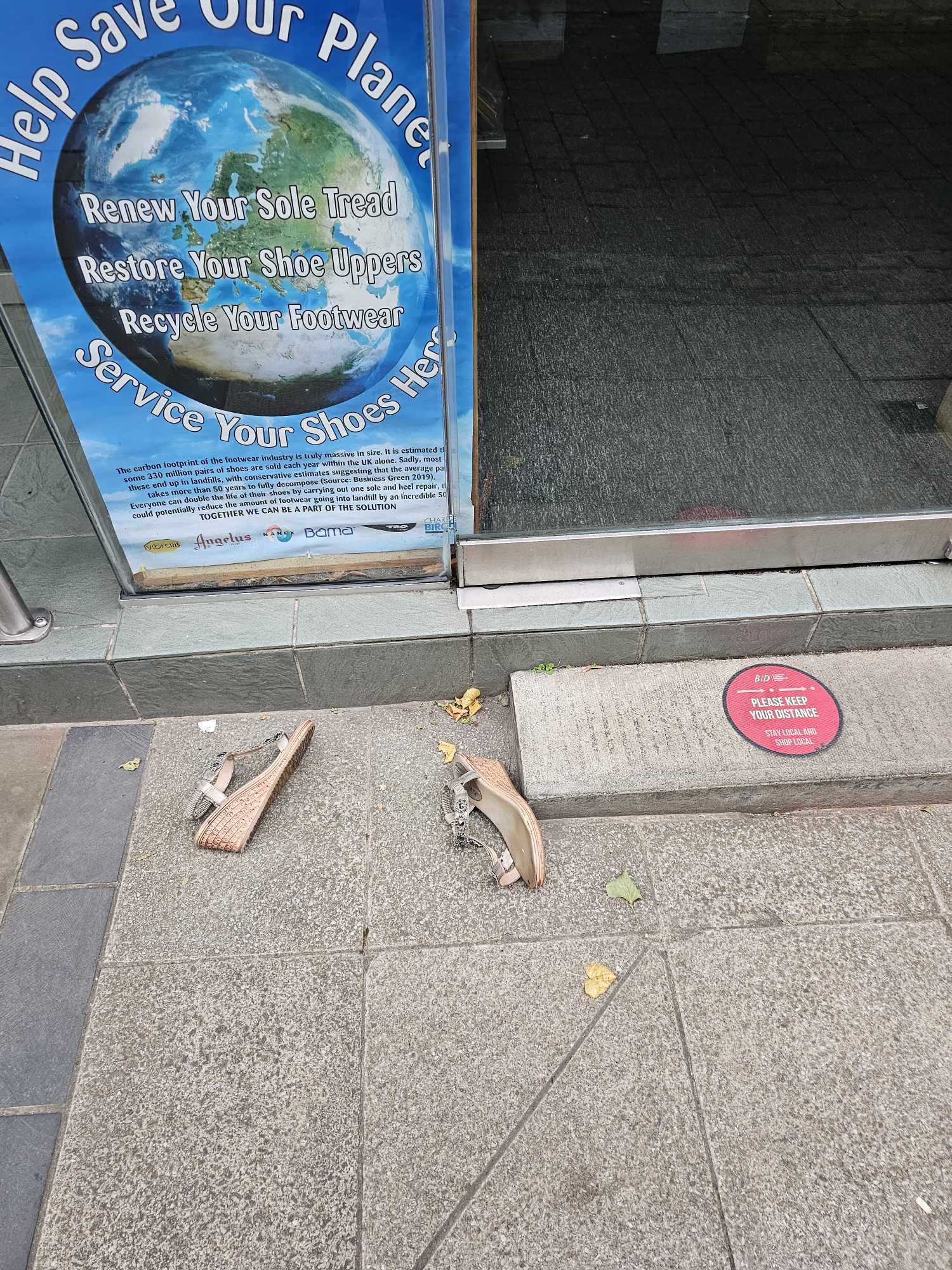 "It's like a city-wide Cinderella hunt – we need to find her and give her shoes back," Mr Corke, from Lancaster, told the PA news agency.
"I came to work early Saturday morning about 7am and these shoes were more or less on the doorstep.
"They're strappy sandals and the strap had come out of the sole of the shoe, so it would have been unwearable, it would have just been flapping.
"She obviously left them outside the right shop.
"I assumed someone must have been out on Friday night and obviously this lady has walked home in her bare feet."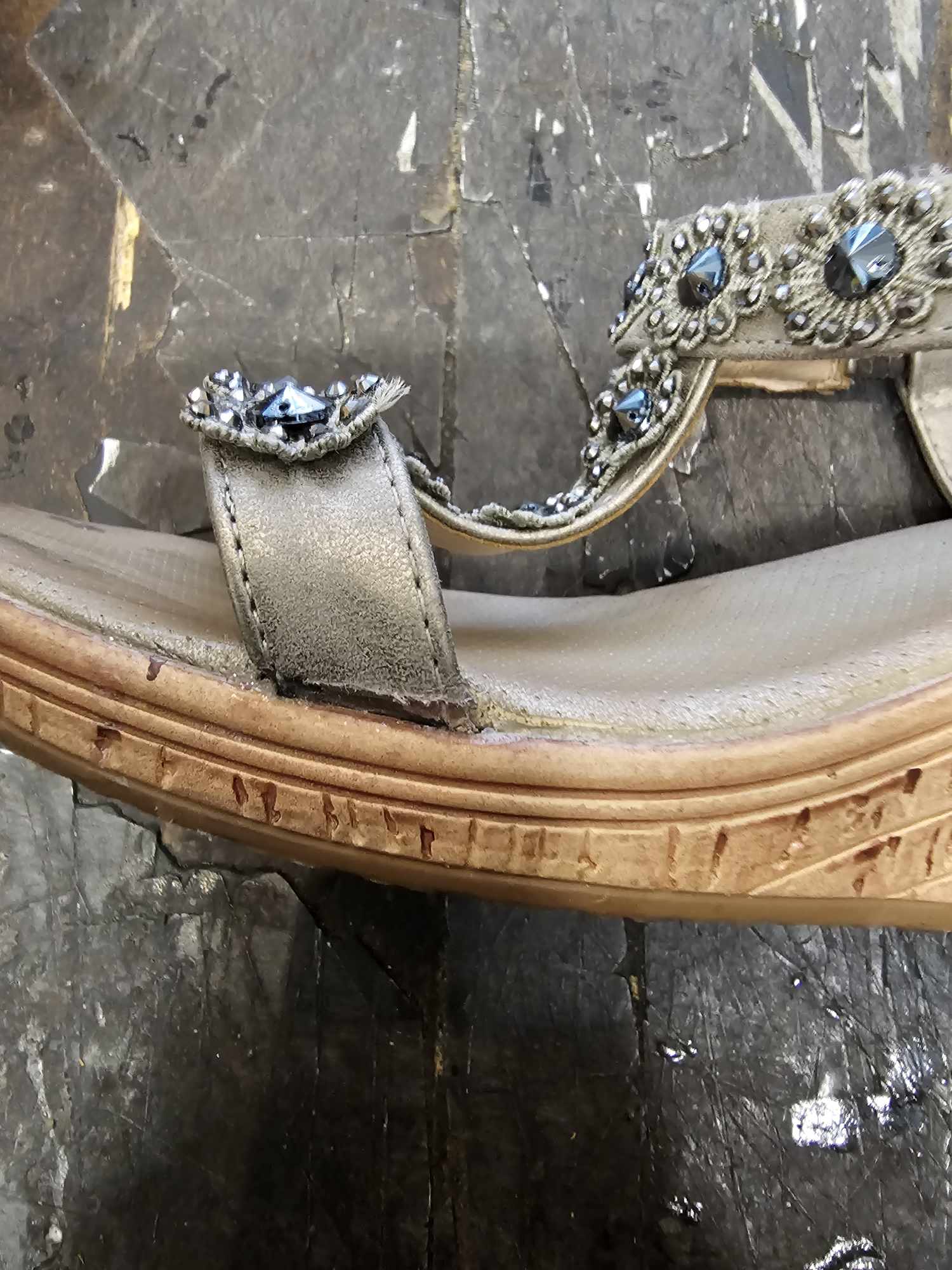 Mr Corke said he "keeps getting asked" if the owner of the footwear has come to collect them, saying he went to both his local supermarket and pub over the weekend where he was asked several times if the owner has claimed them.
He added: "I mended them so she can have her shoes again because it's good as new now, and she'll be able to wear them again if she wants it back.
"I'm hoping she does come in for them."
Mr Corke said he will not be charging the owner for the repair as he has had "quite a lot of publicity" from sharing the post on Facebook.
"It's been like a bit of free advertising I suppose, but I didn't intend that at the start," he said.
Mr Corke started his own business in 1989, first operating in the Lancaster Market before it closed in 2012, when he relocated to his store under the same name.
Of his business, which he operates on his own as a "one-man band", he said: "I enjoy working, the customers are great… I actually look forward to coming to work, when you enjoy work it's not so bad."