Charles Philip Arthur George was born on November 14 1948 and grew up in a time of quiet revolution inside Buckingham Palace.
King Charles III has waited a lifetime to become monarch and will fulfil his destiny when he is crowned on Saturday May 6, watched by a worldwide audience.
As the Prince of Wales, he was the country's longest serving heir to the throne and carved out a role for himself speaking out on issues like the environment, climate change, architecture and farming.
Less than a year into his new role, the 74-year-old is adapting to life as head of the royal family and the nation, completing a number of milestones as he follows the 70-year reign of his mother, Queen Elizabeth II.
The day after the Queen's death in September 2022, the King pledged his whole life in service as the new sovereign, just as his mother had done, saying: "That promise of lifelong service I renew to you all today."
Charles Philip Arthur George was born on November 14 1948, and grew up in a time of quiet revolution inside Buckingham Palace.
After his birth at Buckingham Palace – the first at the royal residence since 1886 – his father Philip, Duke of Edinburgh, drove to Caxton Hall to register the event.
Charles did not enjoy school, telling biographer Jonathan Dimbleby that his time at Gordonstoun was "a prison sentence", but it instilled self-discipline and a sense of responsibility in the shy and sensitive prince.
The King made his first landmark speech about the environment on February 19 1970 when he warned about the problems of plastic waste, chemicals discharged into rivers, and air pollution caused by factories, cars and planes.
As a young man his destiny was mapped out and in 1969 he was formally invested as Prince of Wales at Caernarfon Castle despite bomb threats from Welsh nationalists.
He met the love of his life, Camilla Shand, during this period but their lives were on different paths.
The King's father had chosen the Navy as Charles's career and soon after the prince left for an eight-month naval tour, Camilla married cavalry officer Andrew Parker Bowles.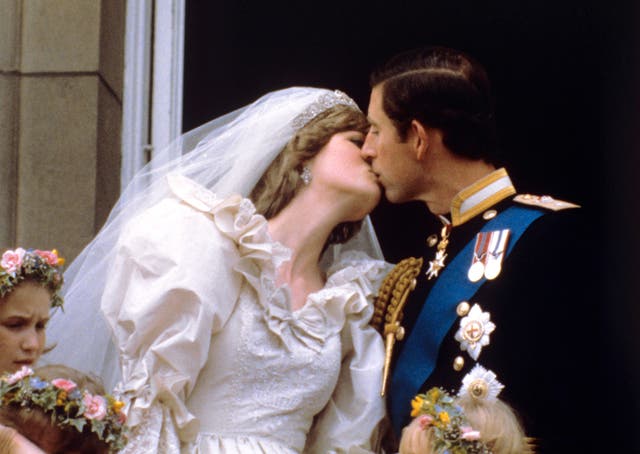 Charles's search for a bride ended when he became engaged to Lady Diana Spencer, and their wedding in 1981 was followed by the birth of their two sons, William, now the Prince of Wales, and Harry, Duke of Sussex.
At some point Charles and Camilla rekindled their love affair. Mrs Parker Bowles was blamed for the breakdown of his marriage and she faced vitriolic criticism.
But in the decades following Charles and Diana's divorce and the untimely death of the Princess of Wales in a car crash in Paris in 1997, the public mood towards Mrs Parker Bowles softened and the couple's marriage in 2005 sealed their long relationship.
The Queen Consort is seen by many commentators as fundamental to the King fulfilling his role as the nation's head of state, providing love and support in public and private.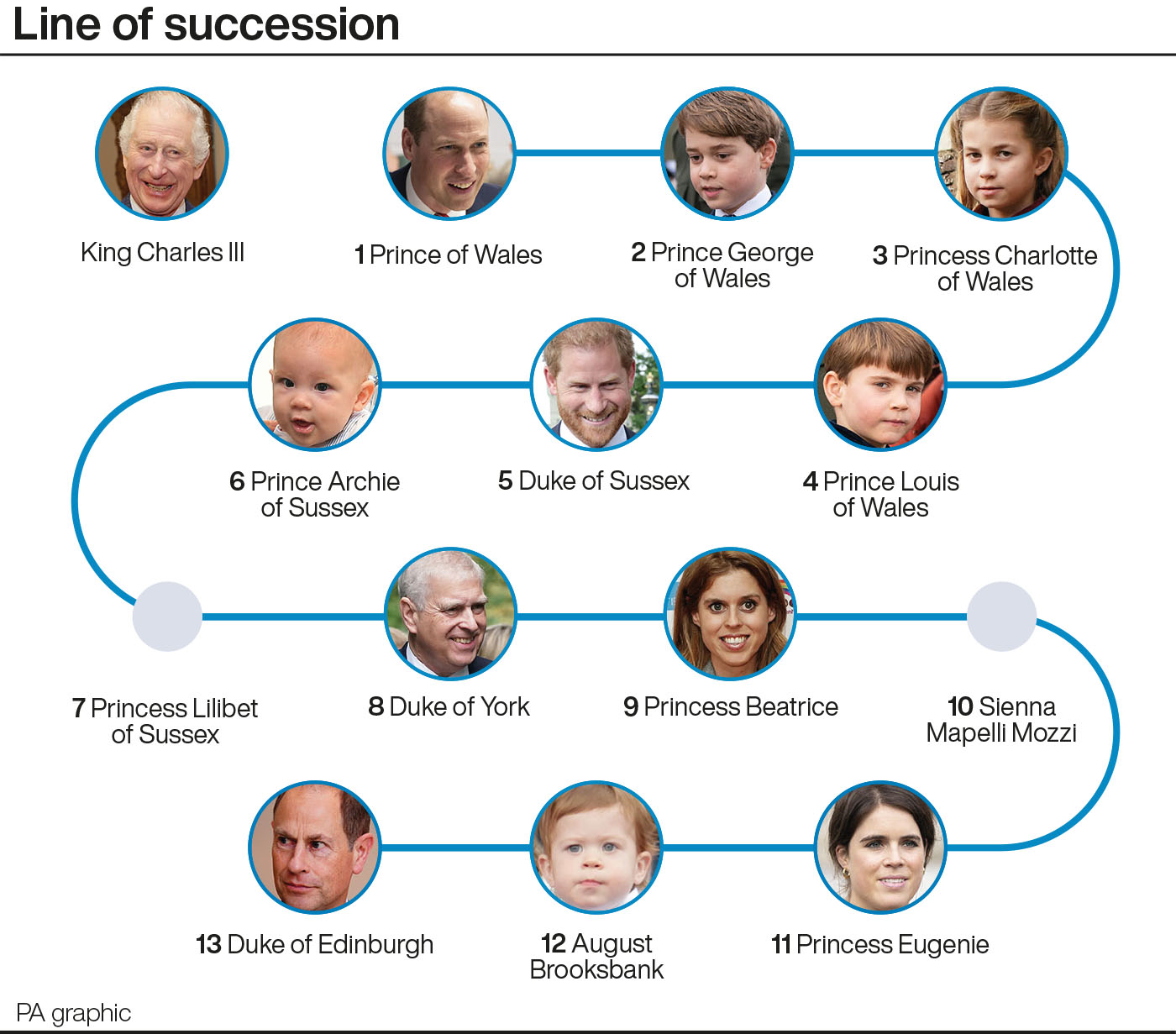 The 1980s and 1990s may have been a turbulent time for the King's private life but he found his voice during this period, typified by his famous attack on the National Gallery extension labelled "a monstrous carbuncle on the face of well-loved friend".
He promoted multi-faith tolerance, and became a devoted advocate of the organic way of life, but found himself criticised over claims that he was attempting to shape government policy.
In 2018, the year Charles turned 70, he announced a major reorganisation of his charities, with a number coming under a new Prince's Foundation and his flagship Prince's Trust Group expanding to incorporate the Trust's work alongside activities of sister bodies working overseas.
The move was seen as preparation for his role as King, helping to ensure the smooth transition to the throne.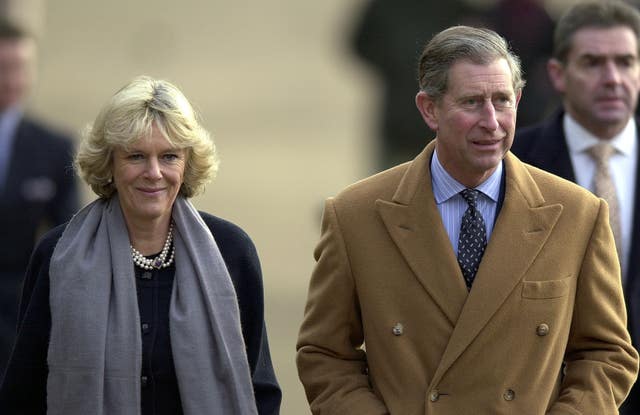 Charles acknowledged the major shift in his life during his address to the nation the day after the Queen's death, saying: "My life will of course change as I take up my new responsibilities.
"It will no longer be possible for me to give so much of my time and energies to the charities and issues for which I care so deeply. But I know this important work will go on in the trusted hands of others."
A few years before acceding to the throne, the self-confessed "interferer and meddler" insisted his intervention in topical issues would not continue when he became King.
"No, it won't. I'm not that stupid," he told a BBC documentary in 2018. "I do realise that it is a separate exercise being sovereign. So of course I understand entirely how that should operate."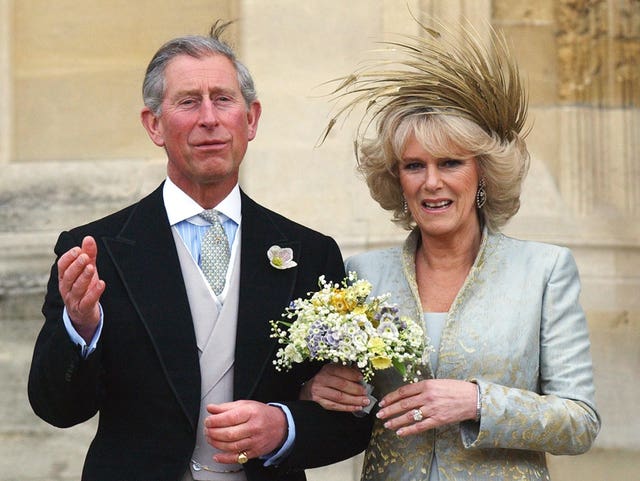 The King had begun to assume a greater public role representing the Queen in the last decade of her life, undertaking overseas trips on her behalf, which were state visits in all but name, and reading the Queen's Speech at the State Opening of Parliament.
Charles watched as his sons grew up, married and had families of their own and, despite his estranged relationship with Harry, appears to be more at ease than at any point in his life.
On May 6 he will sit in the coronation chair and be crowned King – the symbolic start of the next chapter in his life.