More than 600 people made the journey on Monday, figures show.
More than 18,000 migrants have arrived in the UK after crossing the Channel so far this year.
Home Office data shows 661 people made the journey in 15 boats on Monday, the third highest daily total for 2023 to date.
This takes the provisional total for the year so far to 18,618, according to PA news agency analysis of the Government figures.
This is about 13% below the equivalent number at this point last year, when there had been more than 21,300 arrivals.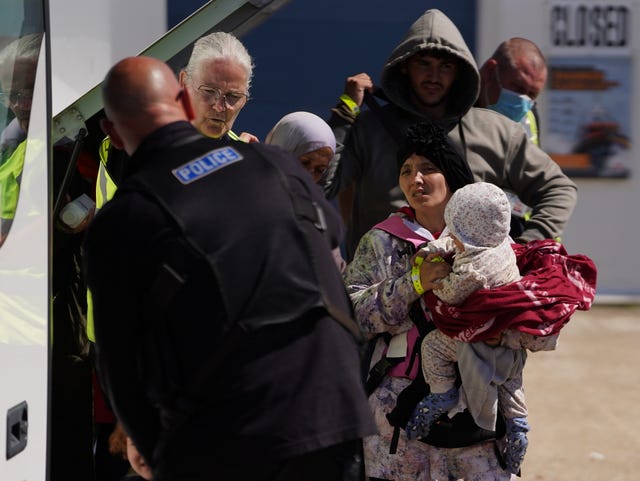 Last week 1,278 people made the journey, with crossings taking place on six out of seven days.
The highest daily total for 2023 so far was recorded on August 10 when 756 migrants made the crossing in 14 boats. The second highest number detected in a single day was 686 people in 13 boats on July 7.
It comes as Prime Minister Rishi Sunak failed to guarantee he would be able to stop Channel crossings by the next general election, as he acknowledged the complexity of the issue.
Meanwhile the Institute for Public Policy Research (IPPR) think tank said the Government's plans to tackle unauthorised migration risk creating a "perma-backlog", with thousands of asylum seekers stuck "in limbo" and in need of accommodation.
Facing questions from broadcasters, the Prime Minister stressed his commitment to stopping the boats and said the number of migrants making the journey is "down for the first time in some years".
But he said he would not be being "straight" with the public if he claimed the crisis could be solved overnight.