A solicitor representing Andrew Malkinson, who was wrongly-convicted in 2003 for rape, said its leadership needed to be full-time.
Lawyers representing exonerated prisoner Andrew Malkinson have called for the chairmanship of the body responsible for investigating potential miscarriages of justice to be made full-time.
Emily Bolton, the solicitor for Mr Malkinson – who served 17 years behind bars after being wrongly convicted of rape, said the position of Criminal Cases Review Commission (CCRC) chairman was of "such central importance to the justice system" that it should no longer be fulfilled part-time.
The push for the part-time post to be upgraded comes after the Daily Telegraph reported that chairwoman of the CCRC, Helen Pitcher, holds an additional eight positions outside of her work with the review body.
The CCRC has come in for criticism after it twice turned down Mr Malkinson's application for his rape conviction to be referred for appeal by the organisation.
The 57-year-old has since had his 2003 conviction for the attack in Greater Manchester quashed by the Court of Appeal after DNA potentially linking another man to the crime was identified.
The CCRC said six of Ms Pitcher's roles take up very little of her time as it assured that there was a set of "full-time case review managers" working on appeals, with more than 100 miscarriages of justice overturned after referral in the past three years.
Ms Pitcher told MPs in December that she planned to "relinquish" some responsibilities ahead of her appointment as chair of the Judicial Appointments Commission (JAC) — another part-time position she carries out in conjunction with her CCRC job.
Ms Bolton, a lawyer and founder of the legal charity Appeal – which supported Mr Malkinson, said: "Resolving miscarriages of justice cases is of such central importance to the justice system that it requires a full-time leadership role.
"But that is just the beginning of the problem.
"The CCRC chair and its senior leadership team should be people with a background in factual investigation, such as from investigative journalism, public inquiry work, forensic science, criminal defence investigation, or system failure research.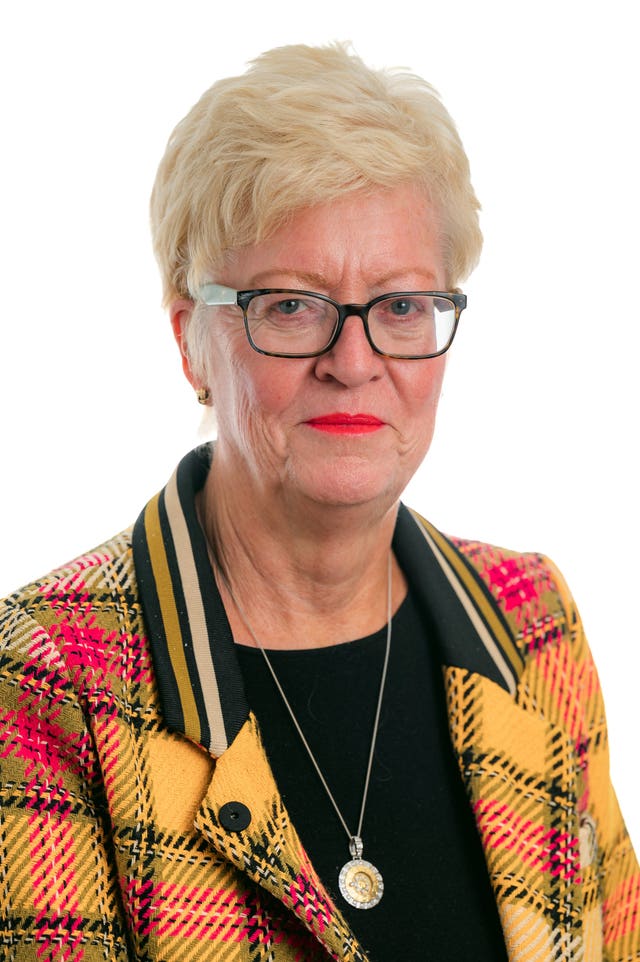 "A complete overhaul of leadership and culture is needed if the organisation is to return to its roots and act as a conduit to justice for people like Andy Malkinson rather than as a barrier."
The Commons Justice Committee conducted a pre-appointment hearing with Ms Pitcher on December 6 ahead of taking up the role of chair of the JAC.
During the session, Ms Pitcher said she was "absolutely confident" she could find the time to be chairwoman of both the CCRP and JAC.
She told the committee: "In terms of time to the CCRC, it is two days a week, but that is flexible as to how it comes.
"It is not a Monday and Friday; it is as and when I am needed.
"It is roughly 10 days a month."
Ms Pitcher told the committee there were "other roles in my portfolio" that she could "relinquish".
Her LinkedIn social media profile has nine positions marked as being presently held, including as senior independent director of surgical care provider One Health Group and president of charity KidsOut.
While reluctant to tell MPs what roles she planned to give up as she had not yet given notice, she pointed out that her duties as chairwoman of the Public Chairs' Forum were for a two-year fixed term and would end in 2023.
As of Saturday, she was still listed on her LinkedIn page as chair of the forum.
A spokesman for the CCRC said: "The CCRC has a highly committed team of full-time case review managers.
"Helen Pitcher's role as CCRC chairman is not about individual case review management – it focuses on governance, board leadership and stakeholder management.
"Helen is contracted to 10 days per month with the CCRC – though she routinely works more than that.
"She also works for 10 days per month with the JAC, and her other roles require an average of five hours per month combined."
The PA news agency understands that Ms Pitcher's unpaid duties at three organisations she has ties with amounts to a one-hour meeting once every three months.
The CCRC spokesman added: "In the last three years, the number of miscarriages of justice overturned following CCRC referral has almost doubled from a historical average of 20 to 35 per year.
"More case reviews have also been completed per year, and in recent months the organisation has seen a 30% rise in applications."