The MP has been unseated by her constituents after she broke Covid rules in 2020.
A by-election to replace Margaret Ferrier will be held as quickly as possible, an SNP MP has confirmed.
Parliamentary rules dictate that the party which most recently held a seat must move a writ that would vacate it, should an MP be felled by a recall petition.
Speaking to BBC Radio Scotland on Wednesday, SNP MP David Linden said the party will move the writ for a poll in the Rutherglen and Hamilton West seat at the earliest opportunity after Westminster returns on September 4.
He said: "The SNP chief whip Brendan O'Hara will move the writ the first week that Parliament returns from summer recess – that's the earliest possible point we can do it – and we aim to do that and ensure that we have that by-election as quickly as possible."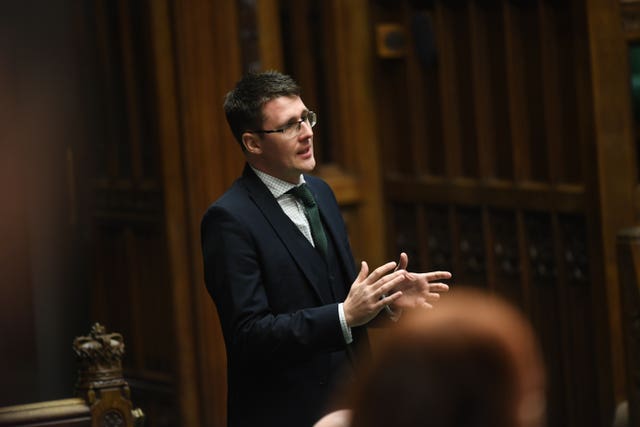 A total of 11,896 voters of the more than 80,000 constituents in the seat signed Scotland's first recall petition after Ms Ferrier travelled by train at the height of pandemic in September 2020, having tested positive for the virus.
Ms Ferrier confirmed on Tuesday she will not be running in the by-election, but the poll is expected to be hotly contested, particularly between Scottish Labour and the SNP.
Speaking on the Good Morning Scotland programme, Mr Linden asked voters to "reflect" on the fact Ms Ferrier had the whip removed by the party's Westminster group after the allegations were made, adding it is "regrettable to say the least" that the process has taken two years.
Asked if Scottish independence will be at the forefront of the SNP campaign in the seat, Mr Linden added: "As is always the case with the SNP, we are not backwards in coming forwards in terms of talking about our support for independence, not least because independence is the only way to change things.
"We've got a Labour Party that is furled to the UK Government's two-child policy and rape clause, they are furled to a bedroom tax, they are furled to Brexit.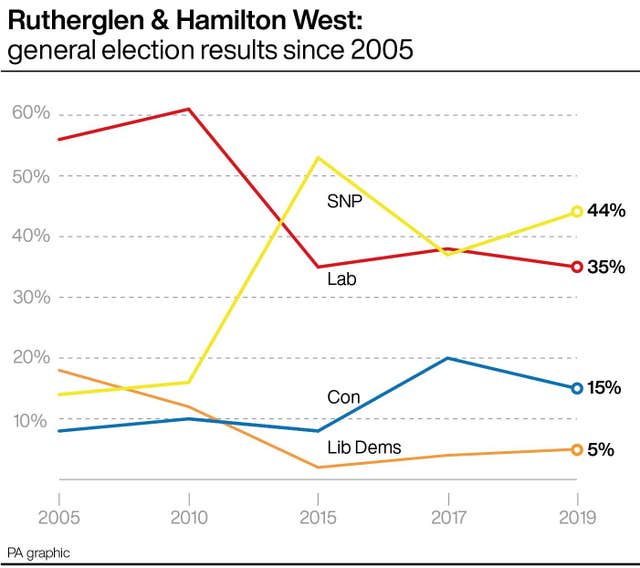 "So if voters in Scotland want change, that can only come by voting for the SNP candidate Katy Loudon, and I'm confident voters in Rutherglen and Hamilton West will do that."
Former first minister and SNP leader Alex Salmond has been a vocal supporter of Ms Ferrier in recent days, accusing his old party of throwing her "to the media wolves", and he has suggested a single pro-independence candidate should fight for the seat.
Responding to the calls, Mr Linden said: "I'm not particularly interested in what Alex Salmond has to say, last time I checked I think his party was polling at 1%."
Scottish Labour deputy leader Dame Jackie Baillie said her party will put forward a "very positive offer" to voters in the constituency, who she said "feel really disappointed and let down by the two current governments".
She added: "We have a great candidate – Michael Shanks – he's ready to hit the ground running.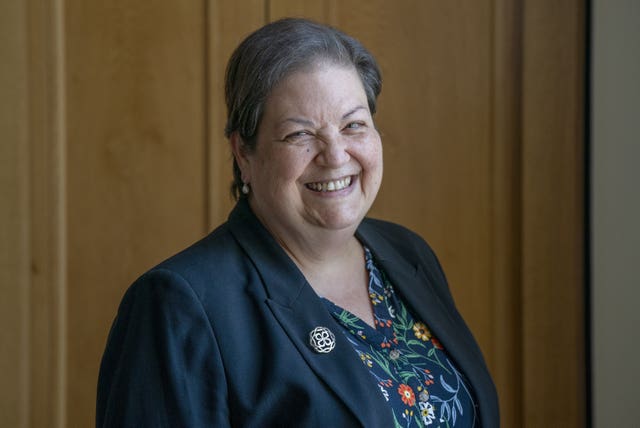 "This is his home town, he's a teacher, he understands the challenges faced by his community, and we are not going to be complacent, we're going to work hard for every single vote."
Dame Jackie repeatedly refused to say whether Mr Shanks would follow the Scottish Labour Party position of backing self-identification for trans people, a system Sir Keir Starmer has described as not the "right way forward".
Meanwhile, Scottish Conservative chairman Craig Hoy rejected assertions his party will be "making up the numbers" in the by-election, adding that while recent poll results south of the border have been disappointing for his party, the "political position" in Scotland is different.
"That's why when the next general election comes, we will be fighting very hard in seats right across Scotland, but particularly in those seats that we hold or where we are in contention, where it will be a straight fight between us and the SNP, for example, in West Aberdeenshire, south of Scotland and Ayr and parts of Perthshire and Tayside," he added.