Attiya Shaukat has gone from growing vegetables in her garden to overseeing three farming sites, including two in Nigeria.
A British Muslim woman is experimenting with a 1.5 acre test farm on the site of the largest Islamic convention in the UK.
Attiya Shaukat, 43, has gone from growing vegetables in her garden to overseeing three farming sites – two in Nigeria and one in Alton, Hampshire – with the aim of sharing agricultural knowledge with communities in Africa.
Ms Shaukat, who is from a South Asian background, told the PA news agency: "Instead of going to Africa, we can trial things here and regulate them more and record them and then we can trial them in a different country."
The test farm is being used to try out no till-farming and experimental forms of drip irrigation on the site of the Jalsa Salana, which 40,000 Muslims were expected to attend.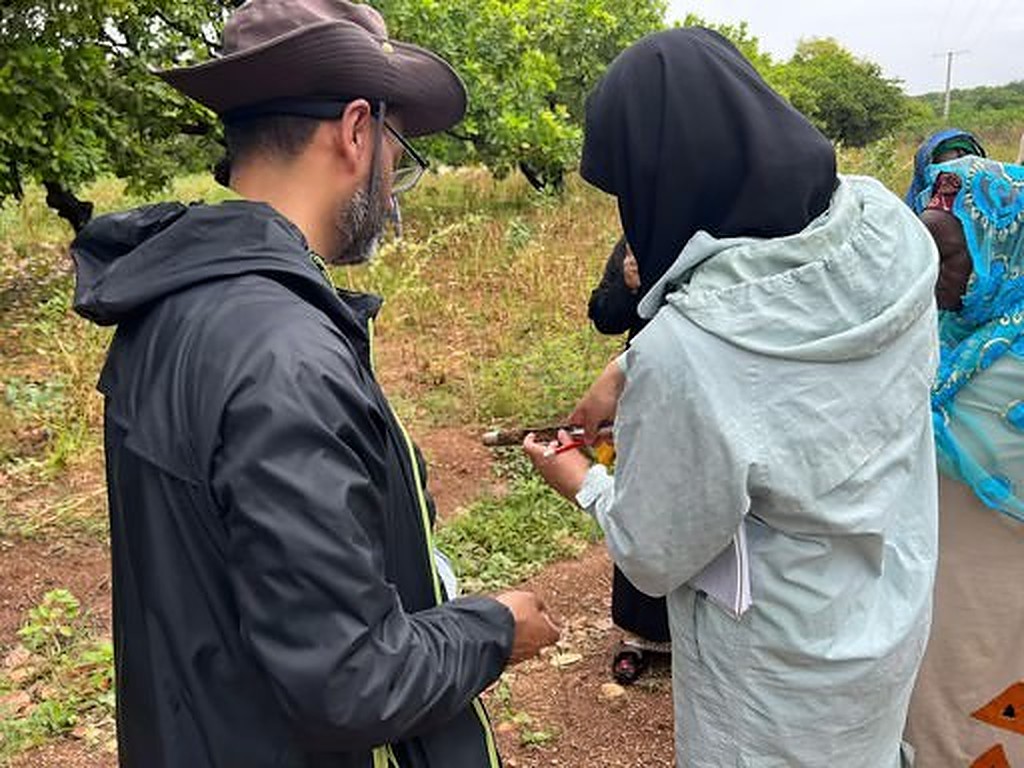 Food waste from the convention will be composted for the farm, which is testing out the fastest ways to break down waste material in order to share that knowledge with communities in Africa.
Ms Shaukat, the agricultural secretary for the International Association of Ahmadi Architects and Engineers (IAAAE), said that "sustainability means that you're trying to make yourself as independent as possible," which she believes is particularly important in light of global instability.
She said: "The way that we are headed, and the way that the world is headed, is towards a disaster.
"We can see that even as a developed nation, we cannot guarantee that our shelves will always be full and that concept is becoming more and more conscious to us after Covid, after Brexit.
"On top of that, there are children who are going hungry, which you wouldn't think of in a developed country such as this.
"We need to teach all levels of people how to actually grow their own to reduce their costs."
Beans, courgettes, carrots and various green vegetables are currently growing on the farm.
The farm was gifted 200 strawberries by a plant nursery near Ms Shaukat's home in Warwick "because the women's organisation this year in our community is celebrating their 100 years of formal existence as an auxiliary organisation within the Muslim community", Ms Shaukat said.
"Our strawberries have just produced their first crop, but not enough to feed people.
"Hopefully next year, we will have ice cream and strawberries grown on the farm, so we can say, 'This is Jalsa grown, for you'."
Ms Shaukat started growing vegetables in her garden after being encouraged to do so by the current caliph of the Ahmadiyya Muslim Community, Mirza Masroor Ahmad.
She said: "Come rain or shine, health or otherwise, I grew every year, whether I was good at it or not, for 15 years.
"I only did it to fulfil the caliph's instruction and then I did start enjoying it because when you produce your own tomatoes, or your crop of salads, and there's so much you can share with your streets of neighbours, it's a really nice feeling to be able to do that.
In 2019, she displayed a raised bed of growing produce at a Muslim women's conference and upon seeing her work, the caliph encouraged her to become the IAAAE agricultural secretary, which saw her take on some of the organisation's farming projects.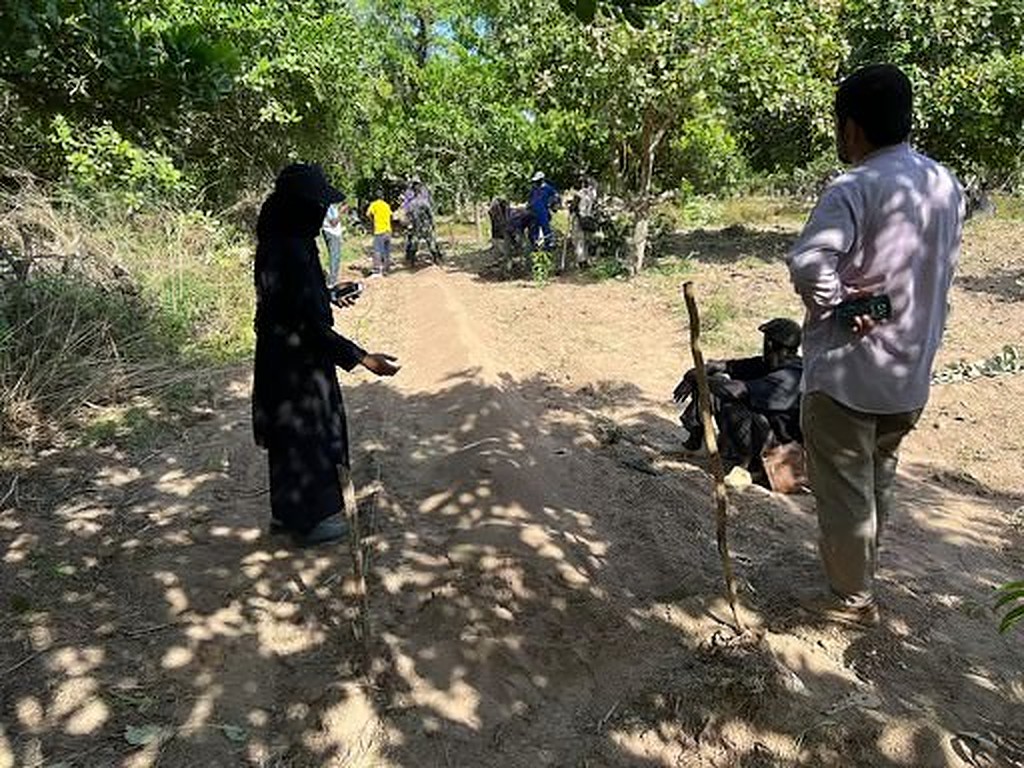 Ms Shaukat oversees a 100-acre farm and an 11-acre model farm in southwestern Nigeria, which allow local people to experiment with growing different types of produce using a variety of methods.
Leafy greens like celosia and amaranth are being grown on the farms as they are frequently eaten by local people, Ms Shaukat said.
She said: "We're looking at teaching people around that local area to come and learn so they can take that knowledge and start growing in their own homes."
"This project was started because of a humanitarian purpose. It has no desire for monetary profits. It is just to help all humans, all forms of life.
"The caliph said at the recent IAAAE symposium speech that it's our responsibility to help everyone from every colour, creed and background, and those who have been murdered and in poverty and deprivation, so I would say that's our goal."