Billy Thompson, 13, reached his year milestone on July 17 raising money for Emmaus and now wants to beat Max Woosey's record.
A 13-year-old boy who has surpassed a year of camping in his garden in heavy snow and rain to raise money for a charity tackling homelessness plans to beat Max Woosey's record.
Billy Thompson, from Pudsey, West Yorkshire, aims to exceed the target set Max who became known as 'the boy in the tent' after he spent three years camping in his garden, raising £700,000 for the North Devon Hospice.
Billy, who spent his first night in a teepee in his back garden on July 17 last year after receiving the tent for his birthday, set a target of camping outside for 100 days to raise money for Emmaus.
The charity provides support to those working their way out of homelessness, and Billy set a fundraising target of £100 for the 100 days he planned to spend outside.
Once the 100 days were complete, Billy continued with his challenge, and he has now passed a year of camping outside in his back garden, raising more than £1,000 for Emmaus with no signs of stopping any time soon.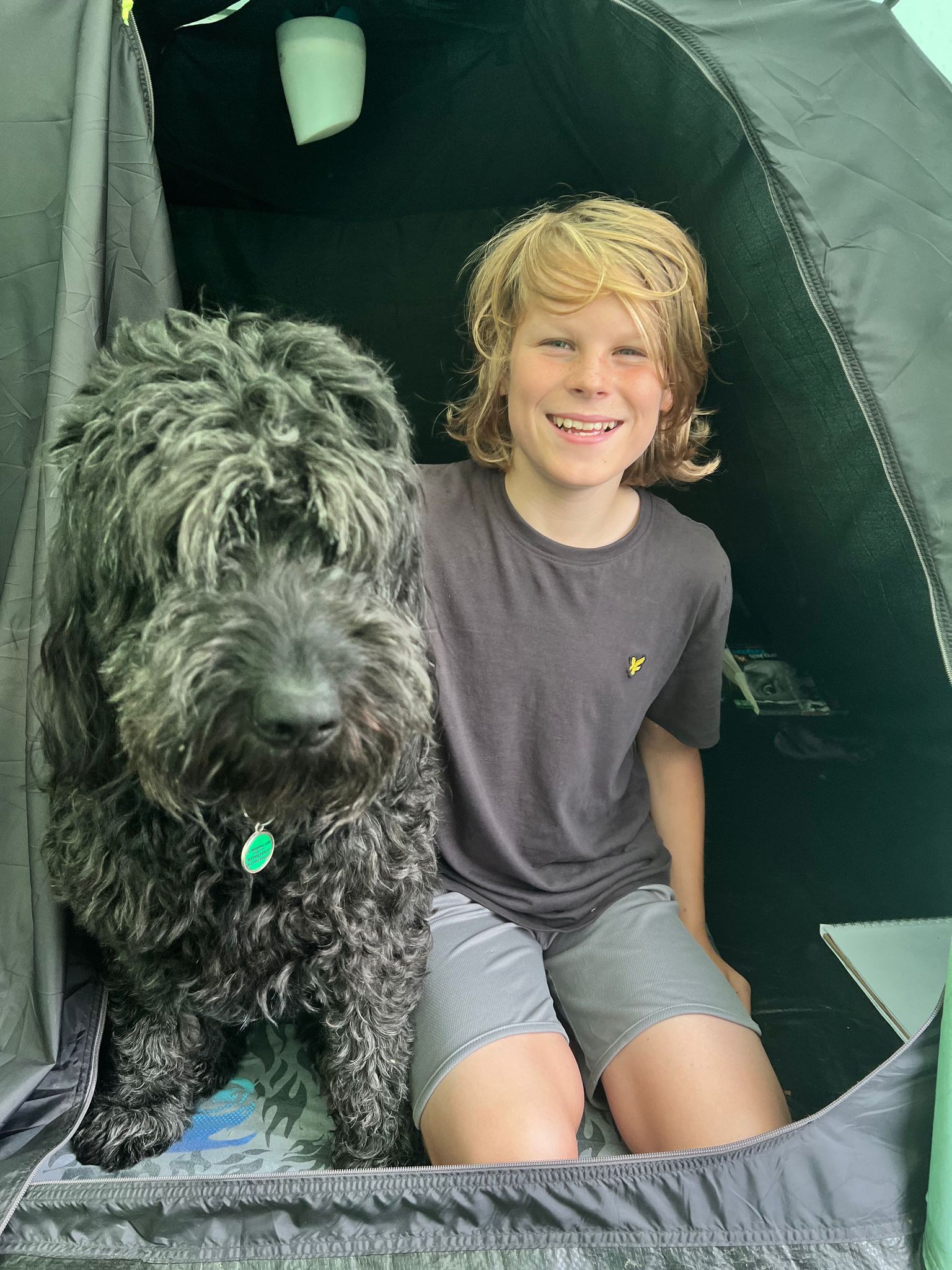 "There is a target but I think it will be very, very difficult to beat," Billy told the PA news agency.
Referring to Max, who set a Guinness World Record for the biggest sum of money raised by camping, Billy said: "I want to beat his record and raise more money than him."
When asked if he could spend two more years in the tent to beat Max's record, Billy said: "I think I can.
"I'm only in Year 9 by the start of September, so I should be able to do (years) 10, 11 and Sixth Form maybe."
He added: "I think I'll stop when I'm either tired or I feel like I should stop."
Billy said he has been sleeping on a padded duvet and a sleeping bag on the floor of his tent, paired with a "very good" LED lamp which allows him to read his books at night.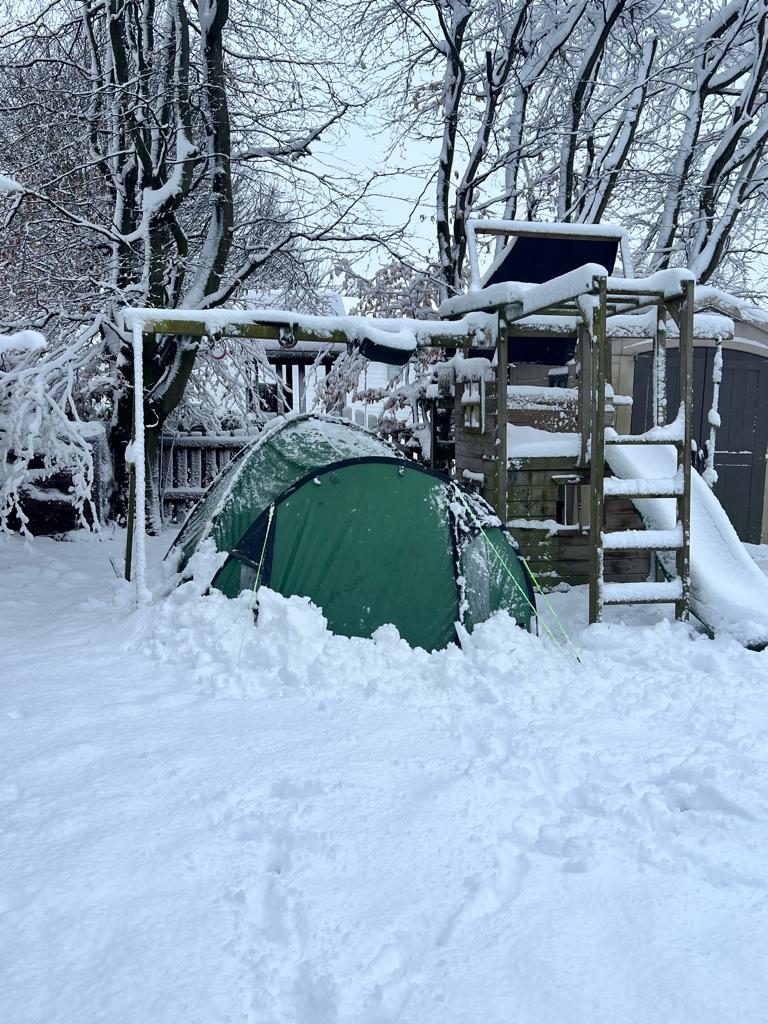 "No matter if it's snowing, raining, I'm sick, I'll still just go outside," he said.
"The worst is when it's either raining or snowing because then it's difficult to sleep because it sounds a lot worse than it actually is.
"When it was snowing really badly at the start of the year, my porch actually collapsed in on me because there was so much snow on top so I had to be dug out."
When asked how he felt to reach his milestone of a year camping outside, he said: "It felt pretty cool to be able to have done it for so long and not quit for even a single day."
Even when Billy is spending the night at his grandparents' house in south Wales, or having a sleepover with a friend, he will take a tent with him, with his father Simon Thompson explaining it is because "he wanted it to be consecutive nights".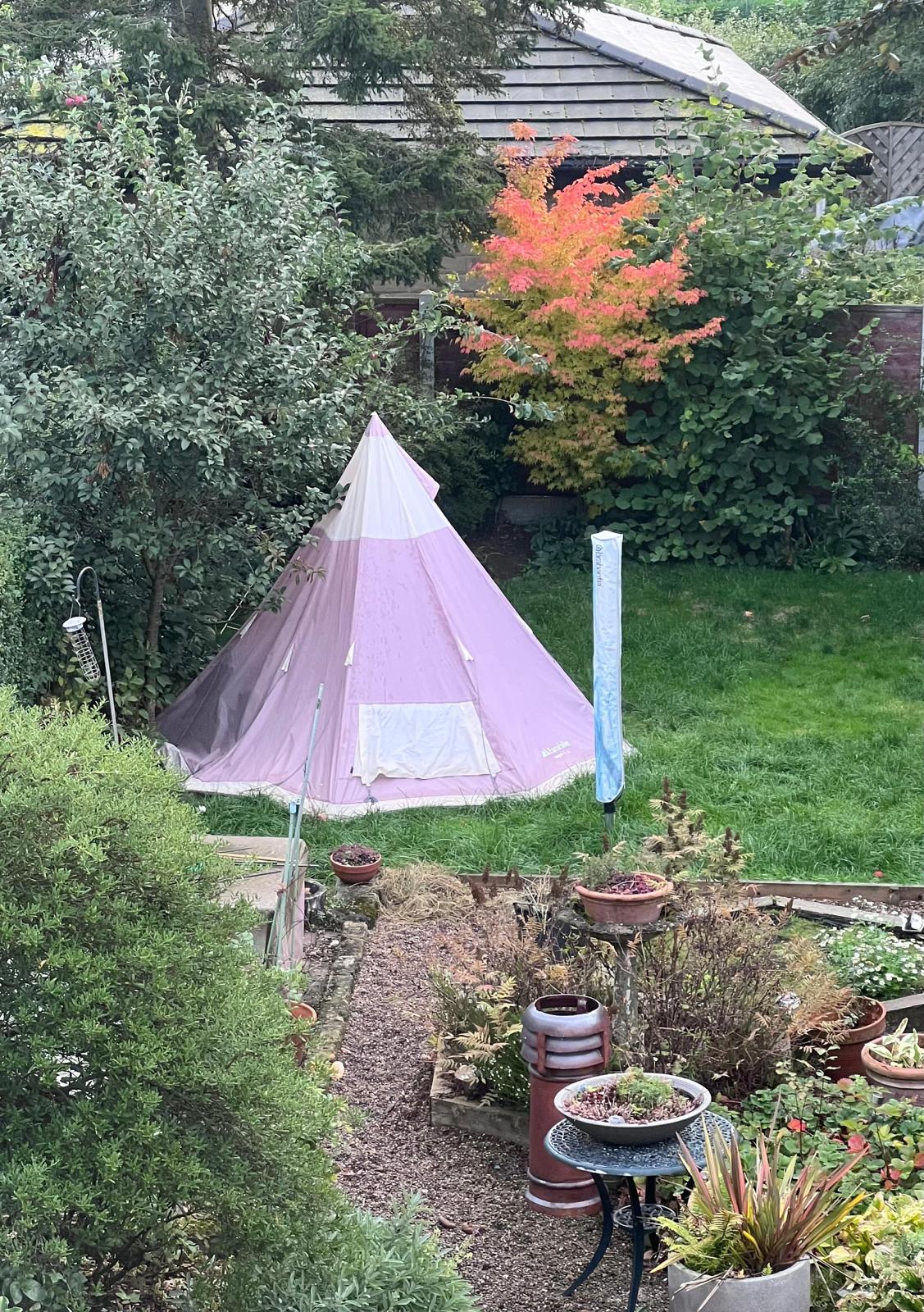 Explaining how the challenge came about, Billy said: "It was my birthday and my mum got me a teepee.
"She got kind of annoyed at me because I hadn't used the teepee at all, so I was like, 'fine, I'll sleep in it tonight', and then it just kept on going from there."
He explained the original teepee had a pole that "kept it all up" and eventually "put a hole in the roof", so he is now on his second tent which he said is a "very nice tent with a little porch area" for his shoes.
Explaining why he selected Emmaus, Billy said: "I was hoping that I could raise enough money to make a proper impact on someone's life.
"I chose this charity because I knew they helped people after giving them help as well, they continuously help.
"I feel like I'm making a proper impact on the world and helping others who need it."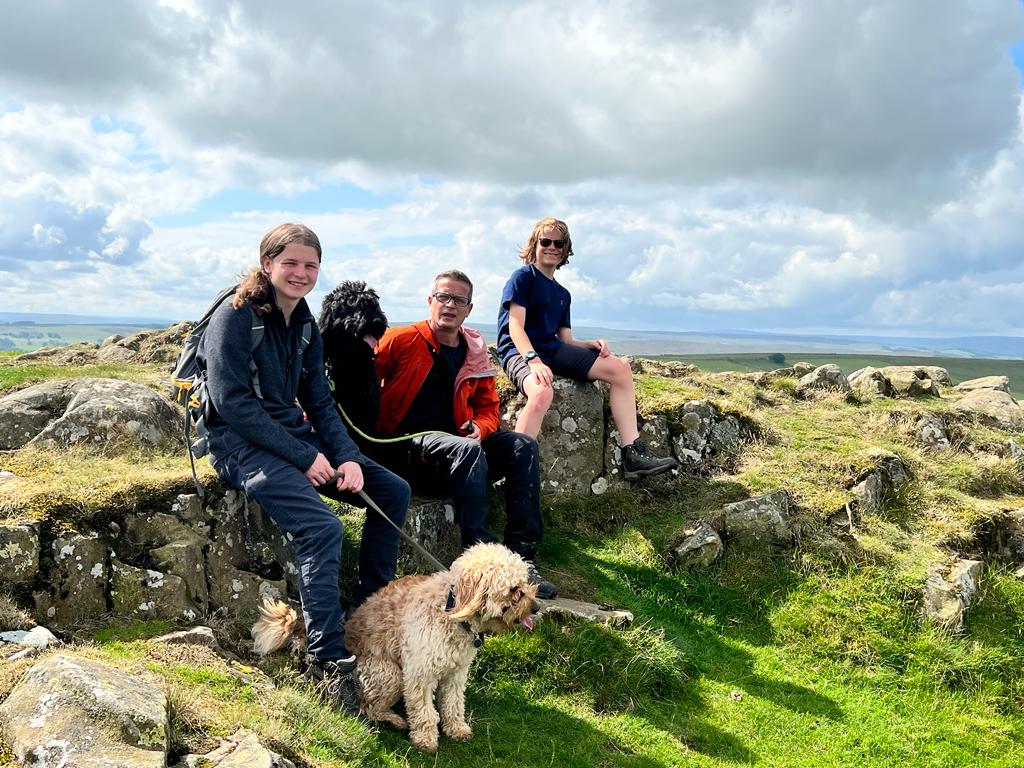 Billy's father Simon, 49, told PA: "After 100 days, there was no pressure from any of us, and he's decided to stay out.
"We've purposely not discussed it and put an end point to it because as long as he's happy and comfy out there, I'm more than happy he's out there."
Of the charity Billy selected, Mr Thompson, who is self-employed, said: "It was something that he decided, we weren't going to decide for him.
"At no point has he ever come in saying, 'I'm not doing that again'.
"No one has to persuade or cajole him, that's just what he's doing.
"He's seen it through, he's focused, it could have been really easy to just knock it on the head."
Billy's fundraising page can be found here