But Lucy Frazer said their achievements will be marked 'in some way'.
A Cabinet minister has ruled out adding an extra bank holiday to the calendar to allow the public to celebrate should England win Sunday's World Cup final.
There had been calls from Opposition politicians, including Labour leader Sir Keir Starmer, for a national day off in the Lionesses' honour if the England women's side beat Spain in Sydney, Australia.
But Culture Secretary Lucy Frazer, who, along with Foreign Secretary James Cleverly, is representing the UK Government at the final, said a bank holiday is not under consideration.
Speaking to the PA news agency before kick-off, Ms Frazer said: "We will definitely be celebrating the victory of the Lionesses, whether they win in the final or not, they've done a tremendous amount of work to get to this stage, and we will be marking it definitely in some way.
"A bank holiday isn't something that we're considering at the moment."
Since calls for an extra bank holiday were first made last week, the Government has pushed back against the idea, but insisted it would find the "right way to celebrate" if the Lionesses emerge victorious.
The response comes after the UK economy contracted in May due to a downturn in productivity after an additional bank holiday was created for the King's coronation.
Opposition leader Sir Keir on Wednesday called for a celebratory bank holiday should Sarina Wiegman's side secure the first world championship by an England football senior team since 1966.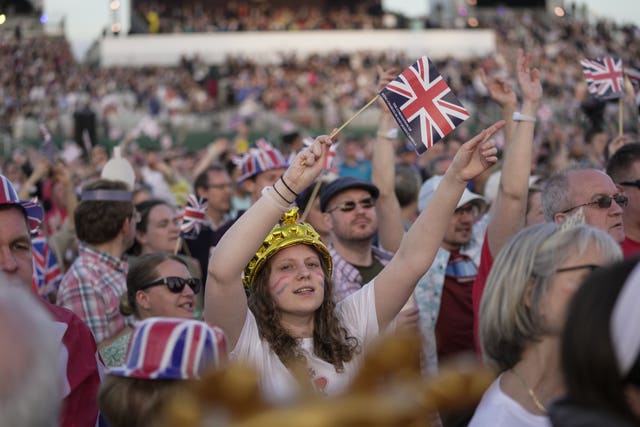 On Twitter, Sir Keir said: "It's almost 60 years since England won the World Cup.
"I'm never complacent about anything… but there should be a celebratory bank holiday if the Lionesses bring it home."
Liberal Democrat leader Sir Ed Davey made a similar call, saying: "Winning the World Cup would be a phenomenal achievement. It absolutely deserves to be celebrated with a bank holiday."
Bend It Like Beckham director Gurinder Chadha suggested, in an interview with Channel 4, that ministers "wouldn't think twice" about a bank holiday to celebrate if it was the men's senior team lifting the World Cup.
Official figures showed the UK economy contracted in May after businesses across the country downed tools for the coronation.
Gross domestic product (GDP) declined by 0.1% for the month, after increasing by 0.2% in April, the Office for National Statistics said.
The contraction was driven by the extra bank holiday weekend for the royal occasion, meaning sectors like construction and finance lost a working day in the month.
A 2010 House of Commons library report said the then government estimated an additional bank holiday would cost the economy £2.9 billion.