The Commons Speaker has a number of politically named pets, including Maggie the tortoise and Boris the parrot.
Preparations are under way across the country to ensure events surrounding the King's coronation go smoothly next week – and Westminster is no exception.
Among those working to get the parliamentary estate in order is Commons Speaker Sir Lindsay Hoyle's menagerie, which has been brought down to London from his home in Lancashire.
Attlee, the cat, has carried out a mouse check ahead of the royal reception in Westminster on Tuesday, while Boris, the parrot, has been "shouting quite loudly".
"We've been trying to get him to sing God Save The King," Sir Lindsay revealed.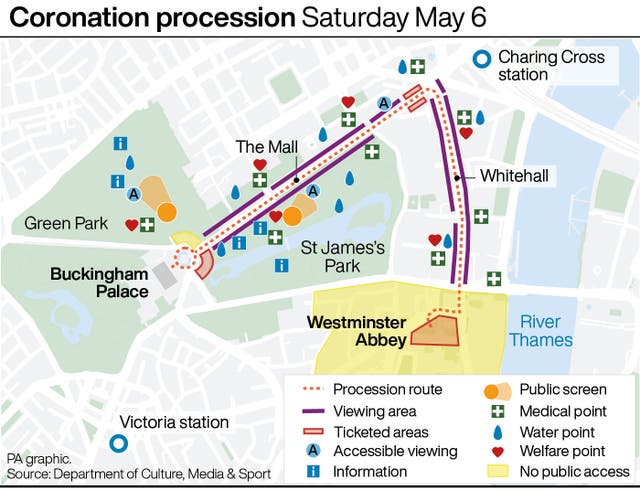 "He's been listening very carefully. Attlee has been going round to check there aren't any mice around and there were absolutely none."
Animal-loving Sir Lindsay has a number of pets, including Maggie, the tortoise – who is "not for turning" – and a dog, Betty, named after his late predecessor Baroness Betty Boothroyd.
The hard work is likely to pay off, the Speaker suggested, adding: "They may be getting coronation strawberries."
It comes ahead of Charles and Camilla attending a celebratory reception in the Palace of Westminster just four days before the historic ceremony.
They will be hosted by Sir Lindsay as they gather with Prime Minister Rishi Sunak and Opposition Leader Sir Keir Starmer in Westminster Hall.
The hall, which is the oldest building on the parliamentary estate, was where thousands of mourners filed past while the coffin of Queen Elizabeth II was lying in state in September.
It used to be the scene of coronation banquets, and was where monarchs were presented with the coronation regalia before their procession to the Abbey, but both ceremonies have not been staged since George IV's extravagant coronation in 1821.
Sir Lindsay said it was a "wonderful privilege" to be invited to the ceremony – though his menagerie did not make the guestlist.
He described the modern constitutional monarchy as a "grown-up recognition of democracy in this country" and said he looks forward to Charles' reign.
"I have never known the monarch to object to what the House of Commons does. I never, ever see that happening. What I see is a grown-up recognition of democracy in this country, that we still have a monarch that plays his part," Sir Lindsay said.
"I've got to say, what a privilege that we've got the sadness of Her Majesty, but we've now got the sunrise of a new King coming."