The killer nurse betrayed no emotion in court until February 16 when a medic, who cannot be identified for legal reasons, confirmed his name.
Killer nurse Lucy Letby first became visibly emotional in the courtroom when she heard the voice of a doctor colleague.
For months, Letby, 33, was impassive as she sat in the dock and listened to the prosecution outline its case at Manchester Crown Court and then detail the horrific crimes she committed against her infant victims.
No flicker of emotion was betrayed until the afternoon of February 16, when the medic, who cannot be identified for legal reasons, confirmed his name after he swore on oath.
Letby and people in the public gallery could not see the doctor because he had asked to give his evidence from behind a screen.
His voice prompted her to break down in tears as she abruptly left her seat and walked towards the exit door of the dock.
When the time came for her to enter the witness box, she said she loved him as a "trusted friend" but was not in love with him.
One nursing colleague teased her about "flirting" with the registrar, the court heard, while many messages between the pair were read out to the jury.
Following her return from a holiday to Ibiza with friends, she messaged the doctor in June 2016 about the arrival of triplets on the unit – two of whom she went on to murder.
She asked: "What gestation are the trips? I don't mind being busy anyway. Are you on nnu (neonatal unit) tomorrow?"
The doctor replied: "I like it when you're in (intensive care unit) – everything feels safe and organised."
On the next day at work – before she went on to murder one of the triplets – she messaged him: "I've forgotten my sandwich!!! (Can I go home?) Still in holiday mode."
The doctor quipped: "Probably not – would you like me to write you a note? 'Lucy can't stay at work today because…'
Letby joked: "Yes please. Write yourself one too to escape clinic."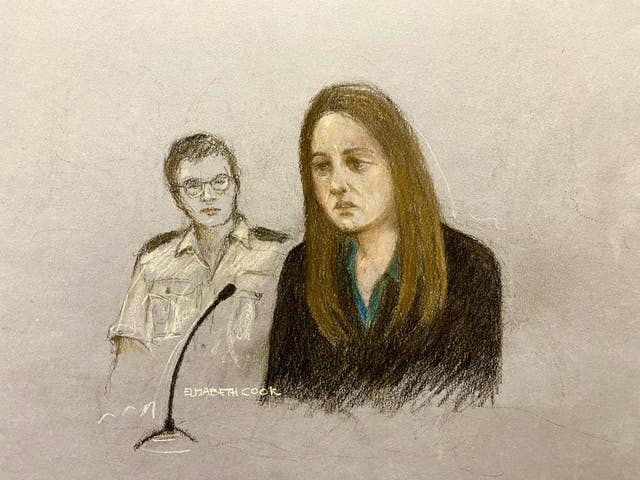 The doctor said: "Do you want me to pick something up for your lunch? Clinic should be done in a hour."
"Tapas?" replied Letby.
Letby also frequently sought reassurance from her senior colleague, who was called to attend Child N, Child O and Child P in June 2016 as they deteriorated.
The prosecution accused Letby of having "a crush" on the doctor and that she had attacked those infants to get his attention at work.
After concerns were raised about the care of Child Q – who the jury could not decide if she had tried to kill – she asked the doctor: "Do I need to be worried about what Dr Gibbs was asking?"
The doctor responded: "There is nothing to worry about. All he was doing was checking that there wasn't a delay and that a room had been left empty. Nobody has accused you of neglecting a baby or causing a deterioration."
Letby said: "I know. Just worry I haven't done enough. We've lost 2 babies I was caring for and now this happened today, makes you think 'am I missing something/good enough'."
The doctor said: "If anyone knows how hard you've worked over the last three days it's me. The standard of care delivered is tertiary nicu level. If anybody says anything to you about not being good enough or performing adequately I want you to promise me that you'll give my details to provide a statement. I don't care who it is and I don't care if I've left the trust. Promise?"
Letby replied: "Well I sincerely hope I won't ever be needing a statement. But thank you, I promise."
The doctor went on: "You are one of a few nurses across the region (I've worked pretty much everywhere) that I would trust with my own children."
The doctor's name appeared repeatedly on a number of scrawled notes found at Letby's home address following her arrest.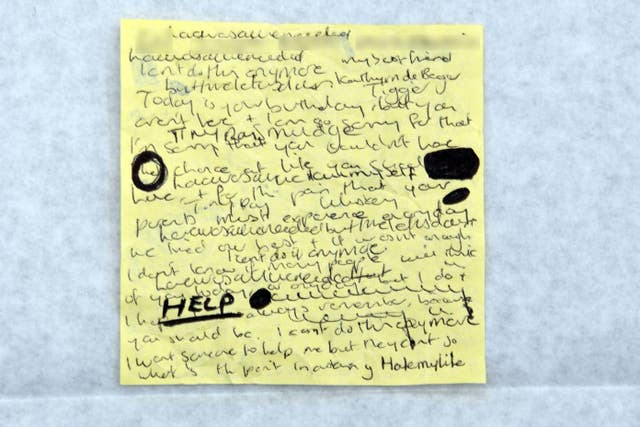 One referred to him as "my best friend" and the notes also included several references to "love was all we needed".
Letby told the jury it was a lyric to a Craig David song which was "was obviously on my mind at that time" but said it was a "random thought".
She said the pair would meet outside work.
Letby said: "Sometimes he came to my house, sometimes we would go out for meals or coffee or walks."
In social media messages and photographs from July 2016 onwards retrieved from Letby's phone, prosecutor Nick Johnson KC pointed to an "away day in London" in June 2017 with the registrar.
Mr Johnson asked: "Did you stay overnight?"
"No," said Letby.
"He is a married man. We were not in a relationship at all. It was a friendship."
Letby said the friendship "fizzled out" at the beginning of 2018 before her arrest in the summer of that year.