The Prince of Wales hailed Reuben House in south-east London, which aims to provide affordable rental flats for young people, as 'amazing'.
The Prince of Wales has praised homeless charity Centrepoint's new "stepping stone" housing development which aims to provide affordable rental flats for young people.
William officially opened Reuben House, a block of 33 studio properties in south-east London, where rents are set at a third of a resident's income, and hailed the initiative as "amazing".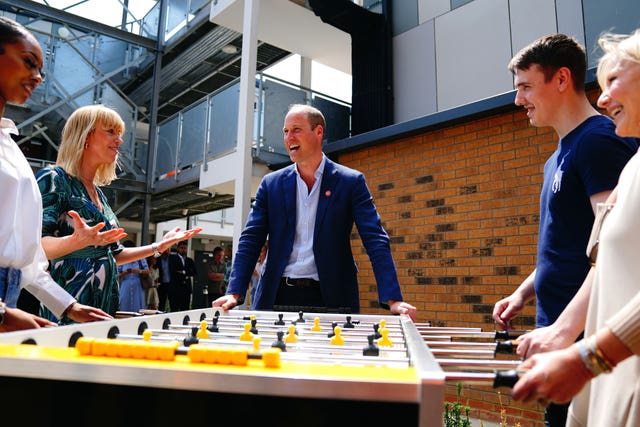 Celebrity supporters of Centrepoint BBC Radio 2 DJ Sara Cox and actress Lisa Maxwell were among those who watched the future king launch the project in Peckham.
It forms a key part of Centrepoint's Independent Living Programme to combat youth homelessness, with the charity estimating that around 15,000 16 to 24-year-olds in London, out of a total of 129,000 nationally, faced homelessness last year.
William, who is Centrepoint's patron, was impressed by the three-storey development, where a compact open-plan bedroom, kitchen and living space, with a separate bathroom, is spread over just 21 square metres.
After touring a property and meeting two young people living in the block, the prince told some of the supporters: "Incredible the space you get up there, and it feels homely."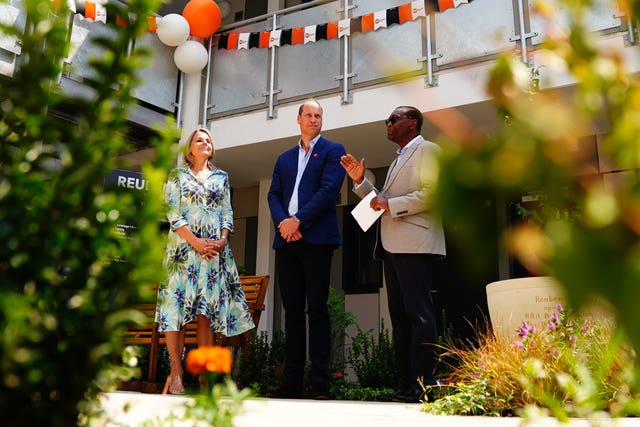 Commenting on how it enables young people to escape from sofa-surfing, he added: "It's just about that first step and you start from there. You can replicate it anywhere."
Centrepoint aims to build 300 properties in total in London and Manchester in the coming years to help young people escape from homelessness and allow their circumstances and careers to develop so they can move on to the next stage of their lives.