Ryan O'Shea, 27, is taking part in the Royal Parks Half Marathon on October 8 to raise money for the The Brain Tumour Charity.
A 27-year-old man living with a brain tumour is taking part in the Royal Parks Half Marathon to raise funds for research to find a cure.
Ryan O'Shea was diagnosed with a Grade 1 diffuse astrocytoma, a slow-growing type of brain tumour, after seeing a doctor in April 2022 when his persistent headaches and migraines worsened and he noticed problems with his speech and memory.
The tumour's location means it is difficult to remove safely so Mr O'Shea, from Jersey, had a shunt fitted to drain the fluid on his brain and has MRI scans every six months to monitor his condition.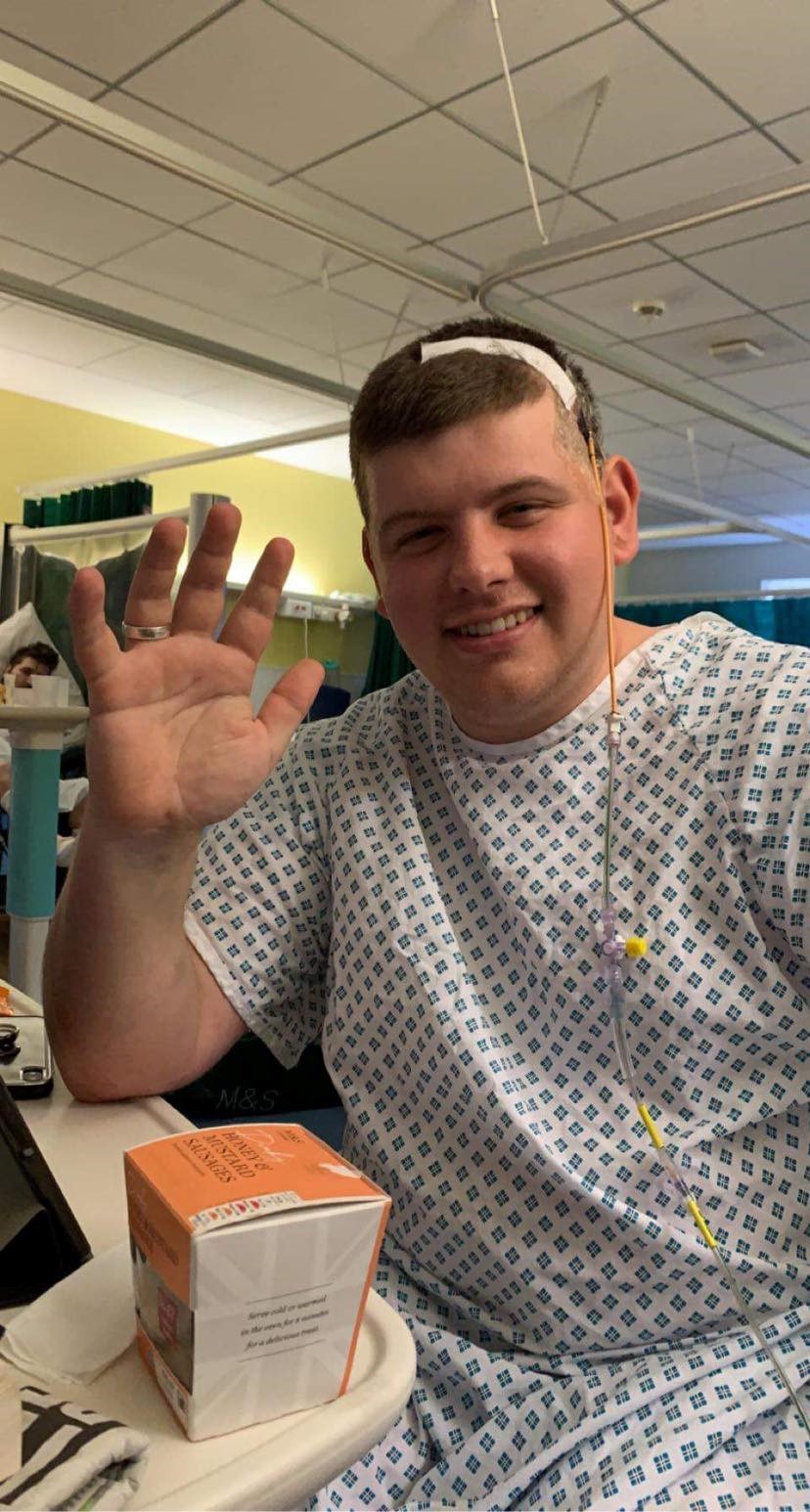 "If they do surgery again, it would be difficult and dangerous, so if there ever were a treatment to help with my condition, that would be amazing," he said.
Mr O'Shea suffered from headaches and migraines for around six months before he was diagnosed. They worsened and he started to stutter and noticed his memory had started to decline.
He had a CT scan on April 20 2022, followed by an MRI scan and was admitted to the National Hospital for Neurology and Neurosurgery in London on April 23.
He had a biopsy of a left frontal tumour and an external drain was fitted which was later replaced with a Ventriculoperitoneal Shunt (internal drain) during a second operation.
"Everything happened so quickly to begin with, meaning I didn't have much time to think – I was basically on autopilot," he said.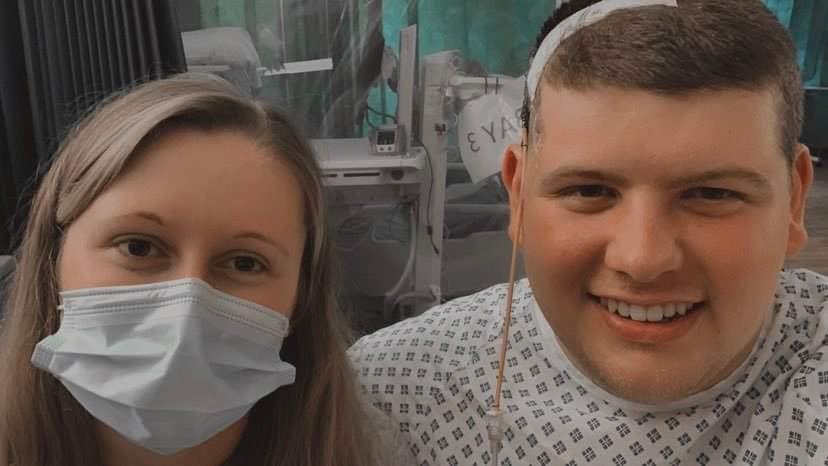 "I did get upset but it was more for the people around me than myself.
"The hardest part emotionally came at the point of receiving the official diagnosis, the signing of the surgery paperwork and of course, signing my will which I never expected to do at that age."
He now has MRI scans every six months at Jersey General Hospital with the results overseen by the National Hospital for Neurology and Neurosurgery.
The police researcher said running enables him to deal with the mental pressure of living with a tumour, and training for an event gives him a routine which makes him feel "like a normal person".
"When I run, it is just me and the road – I can forget about everything happening in my life," he said.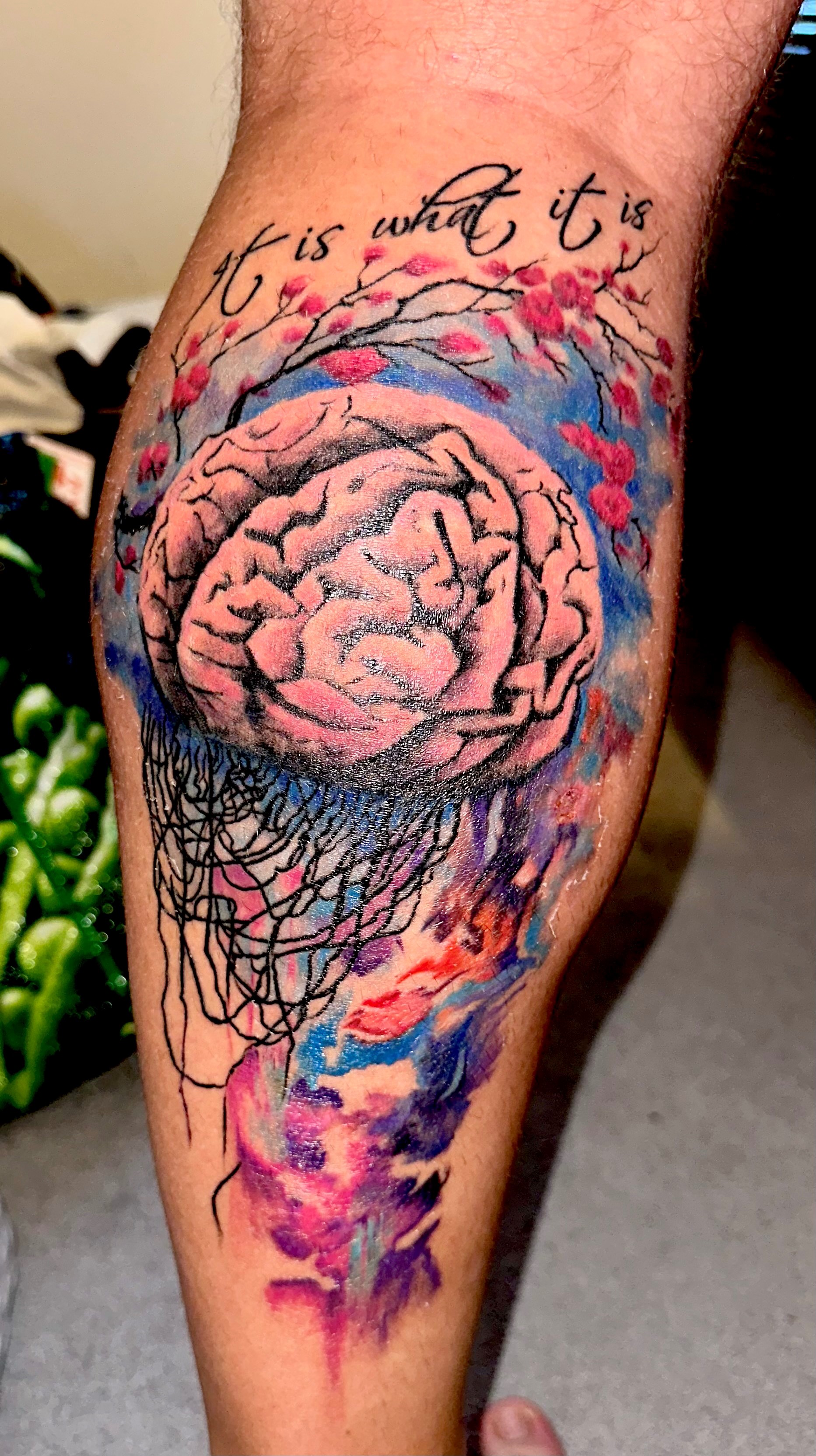 Mr O'Shea said he lives by the saying "It is what it is" and even has the phrase tattooed on his left calf.
"I have a tumour and doctors have done everything they can for now and couldn't remove it. I have come to terms with that the best I can.
"Not every day is great, and I am aware things can change at any time and my life could get turned upside down again, so I live every day as it comes.
"One thing that has helped me is making targets for the near future and I personally just aim for them.
"Life is for living and I draw a lot of my strength from thinking every day could be my last, you never know what could happen tomorrow."
The Royal Parks on October 8 will be the second half marathon (13.1 miles) which Mr O'Shea has taken part in since his diagnosis.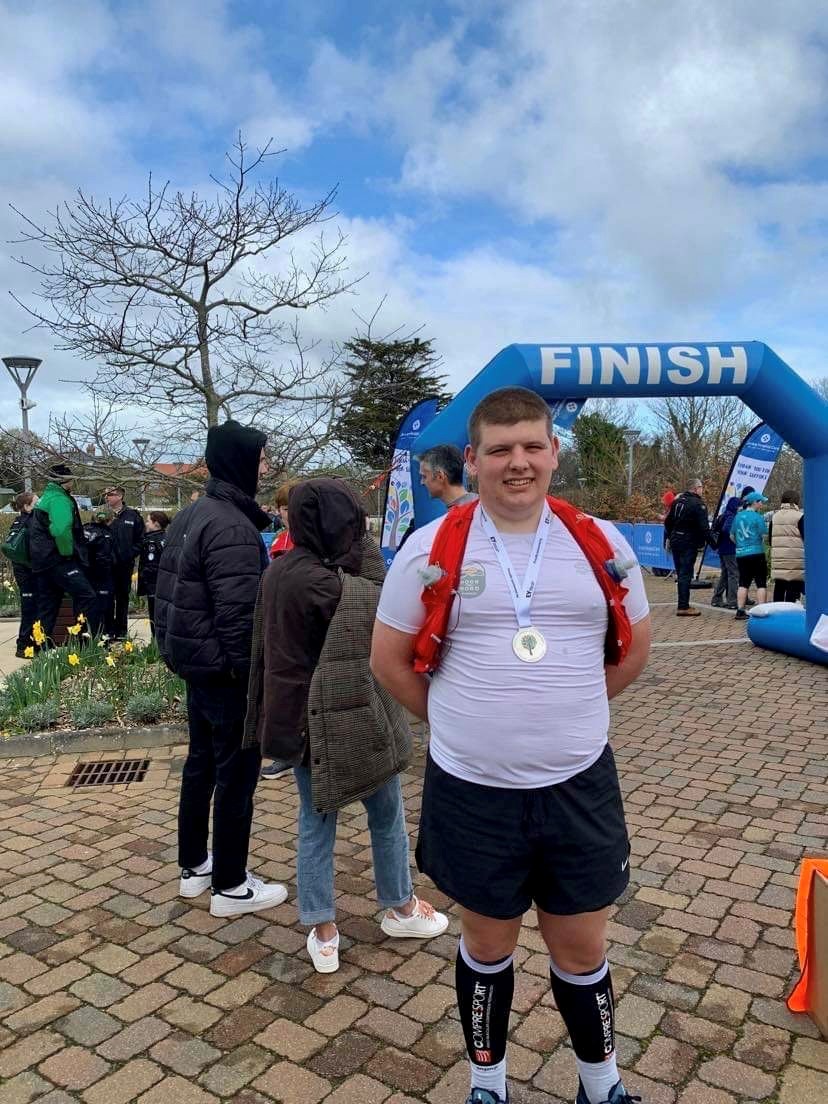 The keen sportsman, who previously represented Jersey at cycling, completed the Hospice to Hospice Half Marathon in March and also finished the Island Walk, a 70km race, in June despite being ill before the event.
"It turns out I had a virus and ear infection (when I get ill my symptoms heighten) and I probably should have pulled out of the event, but I don't work like that. I had to fight through it and I'm so proud to have completed the event," he said.
Mr O'Shea has already raised more than £900 for The Brain Tumour Charity, the largest dedicated funder of research into brain tumours globally but hopes this will top £1,000 by race day.
"The Royal Parks Half Marathon is one of the UK's most scenic half marathons, so I'm looking forward to enjoying the scenery and ultimately raising awareness for The Brain Tumour Charity, and the fact that brain tumours can happen to anyone at any age."
Gina Almond, director of fundraising and marketing at The Brain Tumour Charity, said: "All of us are so inspired by Ryan taking on the Royal Parks Half Marathon, a tough feat in itself, let alone with his own diagnosis.
"His determination to raise vital funds and awareness to help so many others is just incredible.
"We will be cheering him along the route and wish him all the very best for the last few weeks of training.
"Over 12,000 people are diagnosed each year with a primary brain tumour, including 500 children and young people – that's 34 people every day.
"It's through the incredible efforts of people like Ryan that we can change these shocking statistics in the future and bring hope to the thousands of people who are diagnosed with a brain tumour every year."
– To donate to Ryan's cause, go to: https://sportsgiving.co.uk/sponsor/activity/royal-parks-half-marathon-2023/ryan-o-shea-2