The 'whole school accountability system' is built around single-word judgments, Amanda Spielman said.
Scrapping one-word judgments would not solve the "underlying discomfort" among headteachers if the consequences of the inspection remain the same, Ofsted's chief inspector has said.
Amanda Spielman has said the "whole school accountability system" is built around single-word ratings as the Government decides when to intervene or support schools based on Ofsted judgments.
Her comments came as the watchdog announced changes to the inspection system in England following the death of headteacher Ruth Perry, after her school was downgraded to the lowest rating by Ofsted.
Schools will be given more information around the timing of their inspections, and a consultation on reforms to the complaints system will be launched.
Schools graded inadequate overall only due to ineffective safeguarding – but where all other judgments were good or better – will be revisited by inspectors within three months of a report being published as part of the reforms.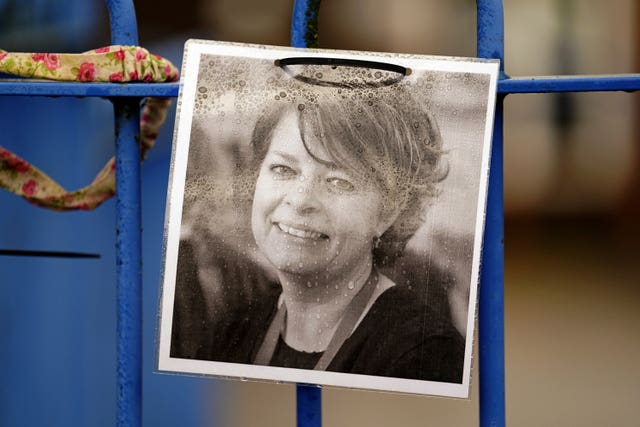 It comes after an Ofsted report found Caversham Primary School in Reading, Berkshire – where Ms Perry was headteacher – to be "good" in every category apart from leadership and management, where it was rated as "inadequate".
Since Ms Perry's death in January there have been calls for one-word ratings to be abolished.
But speaking to the BBC Radio 4's Today programme, Ms Spielman said: "It's not for me to decide that there will or won't be judgments in this system."
When challenged on why single-word judgments have not been replaced despite calls by headteachers, Ms Spielman said: "We could write a sentence that captured all the things that typically are reflected in an inadequate judgment and use that, but the feedback when we talk to people is they know that if the consequences are the same, if the significance of it is the same, it would come to mean exactly the same very quickly.
"So it wouldn't really solve the underlying discomfort."
Ms Spielman told BBC Breakfast that it was "down to Government" to make any changes to the way ratings work.
Ms Perry's sister, Professor Julia Waters, as well as education unions, have criticised the changes announced by Ofsted saying they must go further.
Prof Waters told BBC Breakfast that the refusal to remove the single-word judgment was a "mistake". She said: "It's something that I, and I know the majority of the teaching profession, will continue to push to get removed."
Speaking to BBC Radio 4's Today programme, Prof Waters said her sister had invited Ofsted to visit her school in 2019 and Ms Spielman had attended.
She said the feedback her sister received from the team was "glowing".
Prof Waters added: "One of the reasons that Ruth found that inadequate judgment so devastating was precisely because she had invited Ofsted in three years before and wanted to make sure she had everything in place.
"She was given assurances that the school was functioning well and that their outstanding judgment was valid."
As part of the changes announced on Monday, inspection reports will refer to the school, rather than individuals, when discussing areas of weakness.
Ofsted added that inspectors will be clear that it is up to a headteacher to decide which colleagues, or others, they share their inspection outcome with – ahead of the report being finalised.
Levelling Up Secretary Michael Gove said that the Ofsted changes were "right".
Mr Gove told Times Radio: "I think that all of us recognise that the Ofsted process can be a testing one and all of us are aware of the particular individual case that has shone a light on inspection, but rigorous independent inspection of our schools has contributed to the improvement of education alongside the excellent work that teachers and head teachers do."
Education Secretary Gillian Keegan said: "Today's announcements are a really important step.
"I have committed to continuing our work on improving the way we inspect our schools with Ofsted and the family of Ruth Perry following her tragic death."