Ms Zaghari-Ratcliffe appeared emotional as she described seeing a picture of Glastonbury support for her while in an Iranian prison in 2019.
Nazanin Zaghari-Ratcliffe has been given a standing ovation at Glastonbury Festival after she spoke about her imprisonment for six years in Iran.
Joined on stage at Left Field by an all-female panel to discuss the rights of women in Iran, where Ms Ratcliffe was released from jail in 2022, she spoke about the power of solidarity and the impact of her time in prison.
"My daughter was 22 months old when I was arrested – we missed six birthdays in between… I was used as a political pawn in something that predated me," she told the crowd.
Midway through the debate, Ms Zaghari Ratcliffe described how while imprisoned she was shown a picture of #FreeNazanin demonstrations at Glastonbury Festival.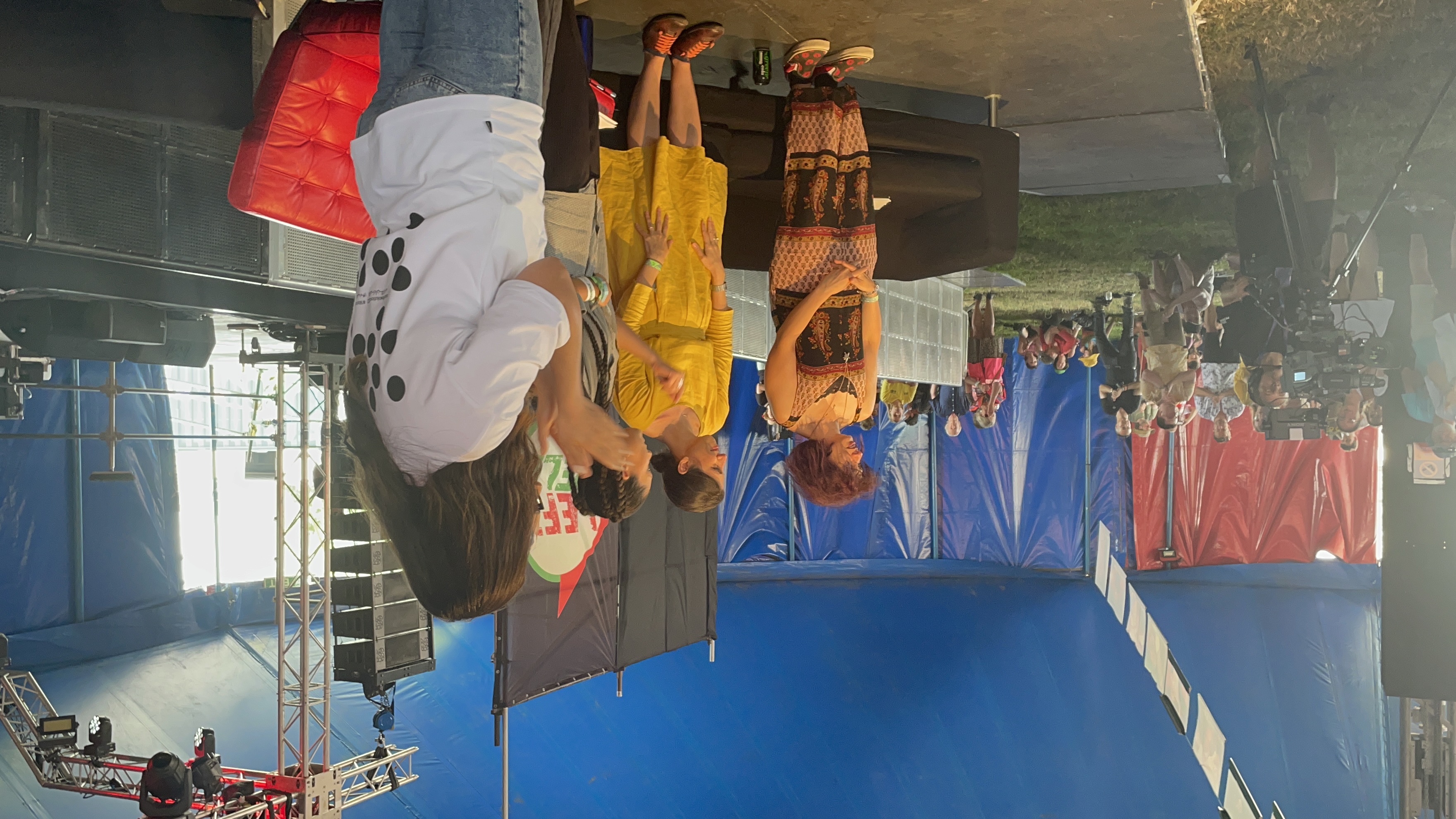 "All the time I was in prison I had very little access to the outside world," she said.
"I didn't know the details of what was happening."
She said she was smuggled one "very low quality picture" while in prison, explaining: "It was the banner at Glastonbury 2019… that said Free Nazanin on."
Appearing emotional, after another panel member had already appeared to shed tears, Ms Zaghari-Ratcliffe said while describing seeing the image: "We're all going to cry now."
She added: "I think there was also a picture of a man holding a baby on his shoulders and the baby would have been about my child's age at the time.
"That shows how far your story can get if people care about you.
"We always talk about how every single one of us is a light… and we have power."
She encouraged people to "be the voice" of those who are oppressed or detained in countries such as Iran and "share their story".
As she ended her speech the crowd clapped and then gradually everyone in the packed Glastonbury tent stood up to cheer and applaud Ms Zaghari-Ratcliffe.
She stood up to clap in response, holding her hands to her chest in appreciation as the crowd's applause continued for around 40 seconds.
After the applause fellow panel member Shappi Khorsandi, an Iranian-born British comedian, said: "What just happened there was a dream come true.
"In the six years that you were gone we lived for this moment."