The chief executive of the broadcaster Dame Carolyn McCall faced questions from MPs in Parliament.
ITV boss Dame Carolyn McCall said the broadcaster does not recognise allegations of a toxic culture at This Morning, saying "it deeply disappoints me".
The chief executive faced questions from MPs alongside ITV managing director Kevin Lygo and general counsel and company secretary Kyla Mullins about former host Phillip Schofield's exit during Wednesday morning's Culture, Media and Sport Committee session in Parliament.
Since the 61-year-old's resignation, This Morning has been plagued with allegations of "toxicity".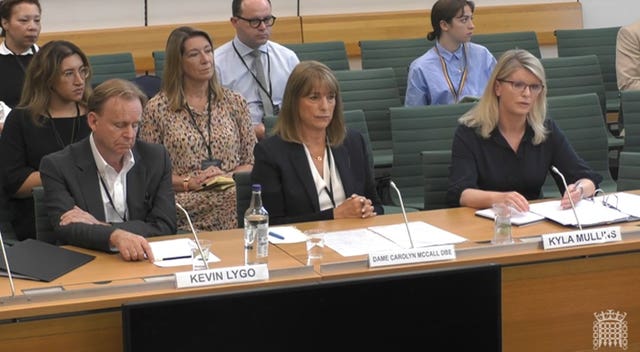 Dame Carolyn confirmed the show has had two complaints about bullying or harassment in five years which were "both taken very seriously", including from the show's former resident doctor Dr Ranj Singh, who raised concerns about "bullying and discrimination" and afterwards felt like he was "managed out" for whistleblowing.
Talking about the allegations, she said: "It deeply disappoints me but we do not recognise that at This Morning, we have tangible evidence to tell you where the vast majority of people at daytime at This Morning are extremely engaged and very motivated."
She later added: "When you use those words about our culture, we don't recognise that at our culture, it doesn't mean we don't take it seriously."
Dame Carolyn pushed back strongly against allegations that Schofield's affair was an open secret at ITV as people including Piers Morgan, James Haskell and Kevin Maguire had suggested, the session heard.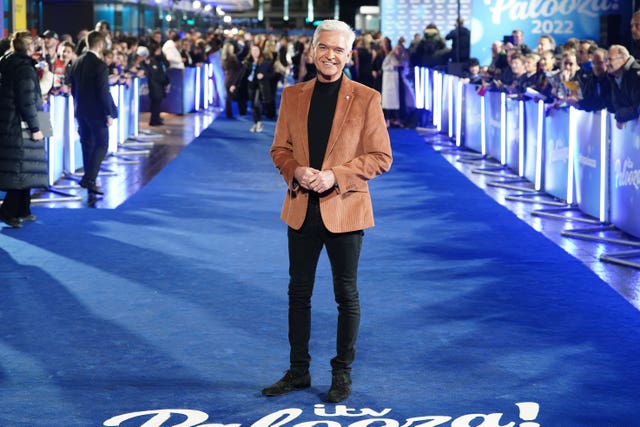 Dame Carolyn said "we were repeatedly told nothing was happening", and both men denied it "both formally and informally", with the younger employee, referred to as Person X, being questioned 12 times.
"There was only hearsay and rumour and speculation… Nobody on the board would have turned a blind eye to something as serious as this," she said.
Talking about those who have speculated the relationship was known about at ITV, Mr Lygo said: "A lot of these people, there is not a lot of them, but they worked as presenters on ITV for a very long time, some of them over 10 years, there was never any complaint from them while they were there. If they wanted anything it was more work please."
He continued: "It's not surprising that when they go, they're suddenly like, 'Oh it's awful' when for a decade or more they were reaping the rewards and enjoying the job and everyone seemed to get on."
Dame Carolyn told MPs the "imbalance of power, the imbalance of dynamics" made the relationship between Schofield and Person X "deeply inappropriate", and ITV would have taken action, but no evidence of the relationship appeared during on-going reviews.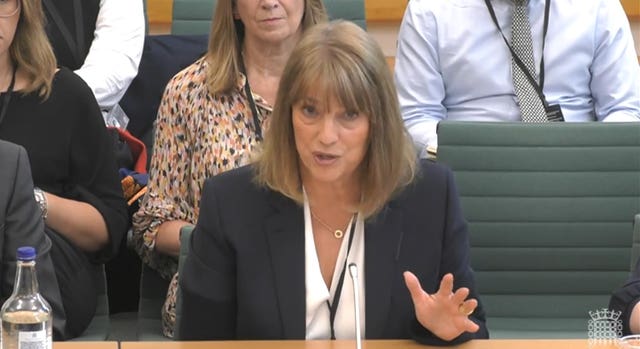 She also said if evidence had emerged about the relationship in the workplace "we would have acted very swiftly".
"It was inappropriate to have a relationship with someone so junior in daytime," she added.
It comes after Schofield, 61, resigned from ITV and was dropped by his talent agency YMU after admitting to an "unwise but not illegal" affair with a younger male colleague on the show.
Dame Carolyn confirmed Schofield is "receiving counselling" since his exit and she is "very concerned" about his welfare.
She also confirmed there is "no gagging order or NDA" to stop Person X speaking out about the situation.
The session is covering ITV's initial investigation into rumours regarding Schofield, the ITV-commissioned review into the facts by barrister Jane Mulcahy KC, the working culture on This Morning and other productions, as well as ITV's use of non-disclosure agreements (NDAs) and its whistleblowing policy.
The broadcaster's approach to its duty of care, including support for those who have left the organisation, will also be discussed with the panel on Wednesday.
In a letter written on Monday to committee chair Dame Caroline Dinenage, Dame Carolyn set out the terms of reference for the external review led by Jane Mulcahy KC which will "consider the facts of this case and assess our relevant processes and policies" to decipher if it needs to be changed or strengthened.
Dame Carolyn confirmed in the letter that the barrister will review complaints since January 1 2016 "by employees or freelancers working on This Morning" and consider whether the steps taken were "appropriate and adequate".
She also anticipated the review to be completed by the end of September this year.