Mr Yousaf was elected in March to succeed Nicola Sturgeon as SNP leader and Scottish First Minister.
Humza Yousaf insisted "real progress" has been made in key areas since he became Scotland's First Minister.
On Friday July 7 it will have been 100 days since he was sworn in as Scotland's sixth first minister.
Mr Yousaf succeeded Nicola Sturgeon, who announced her resignation from the post in February, sparking a bruising leadership contest for the SNP.
In that Mr Yousaf saw off competition from rival MSPs Kate Forbes and Ash Regan to become both First Minister and the leader of the SNP.
Since then the police probe into SNP finances has seen Ms Sturgeon arrested by police and questioned, with the former first minister later being released without charge and insisting she is "innocent of any wrongdoing".
Meanwhile Mr Yousaf said that becoming First Minister and "leading the country I love, is the greatest honour of my life".
With the new leader having set out three key priority areas for action for his government, he went on to insist progress was being made against these.
Mr Yousaf stated: "In my first 100 days leading the Scottish Government we have made real progress for the people of Scotland on our three defining missions, equality, opportunity and community.
"Our efforts are delivering now but are also laying the groundwork for the future, for example over 300,000 children are benefiting from the landmark Scottish Child Payment."
He said that NHS waiting lists were being reduced and a new 10 year cancer strategy for the health service would "improve chances of survival and reduce health inequalities".
However statistics covering the first three months of 2023 showed the NHS's performance against a key waiting times target for tackling the disease was the worst on record, with just 69.4% of patients starting treatment cancer treatment within two months.
Mr Yousaf also spoke of "increased support to help people during the cost of living crisis, providing particular support to people with their energy bills by increasing funding for the Fuel Insecurity Fund to £30 million".
He added that the Scottish Government was "investing in the green economy, energy innovation and security by funding hydrogen projects and supporting ties between academia and industry".
The First Minister said: "While progress in the short term is encouraging, making good on these priorities will require long-term ambition matched with long-term action.
"I set out to reset the Scottish Government's relationship with business, and our New Deal for Businesses Group will help us maximise the opportunity of a growing and green economy with fairness at its heart, teamed with our innovation strategy to harness the skills and ingenuity of our people to support that transformation and drive lasting economic improvements.
"To tackle child poverty and help parents, we've provided an additional £15 million so thousands more low-income families can benefit from free school age childcare, enhancing what is already the most generous childcare offer in the UK and with plans to expand our early learning and childcare offer to one-year olds and more two-year olds.
"Work to rebuild and reshape how education is delivered for the benefit of all learners is also well under way, with around 38,000 people contributing to our national discussion."
Mr Yousaf, who served as both justice secretary and health secretary before becoming First Minister, continued: "Proposals for legislative reforms will put victims and witnesses at the heart of our justice system, and reduce the risk of reoffending, thereby keeping crime down and communities safe."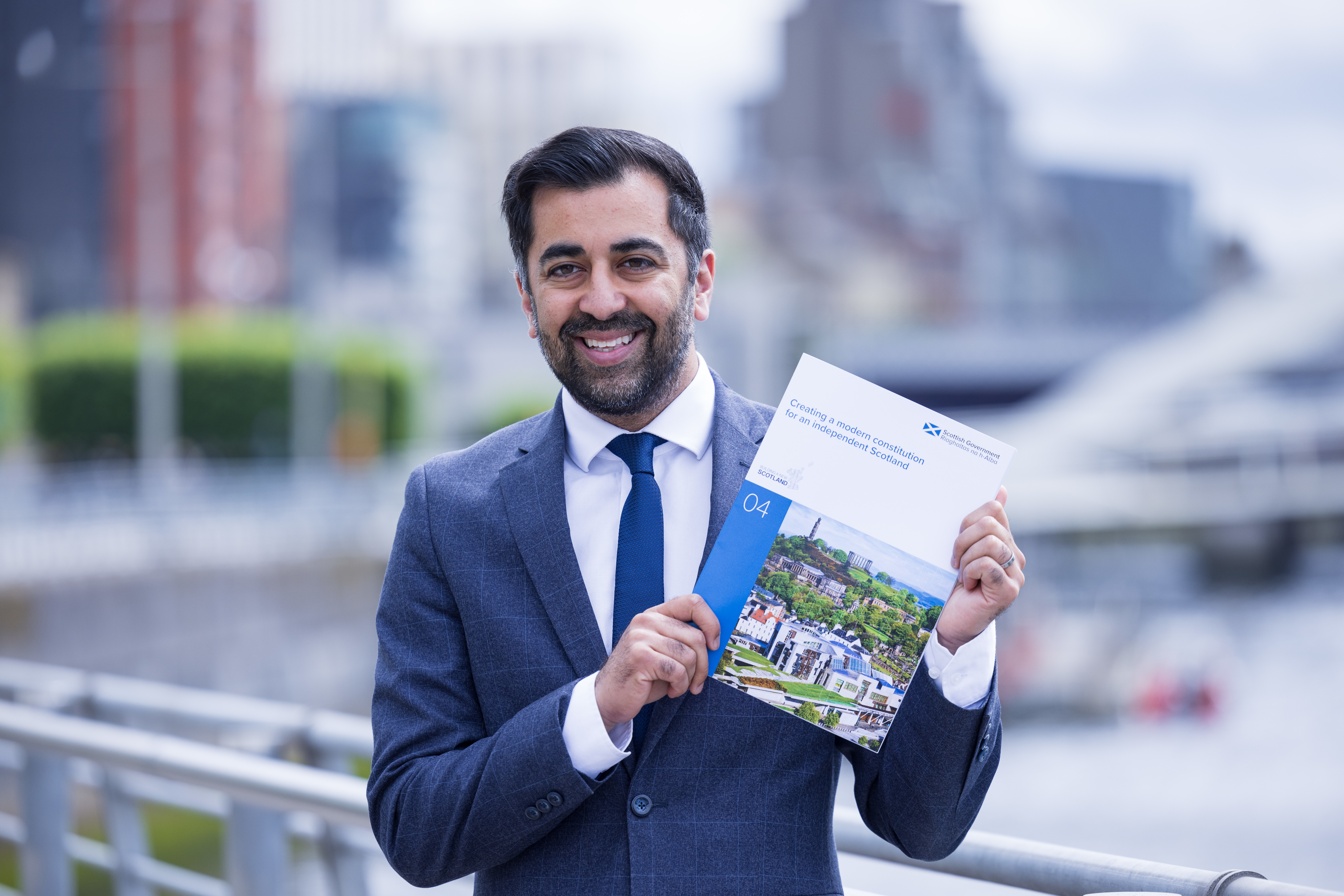 With the First Minister also having published a new paper in a series from the Scottish Government aimed at making a fresh case for the country leaving the UK, he stated: "Independence for me is not an abstract concept. It is the means by which we take our own future into our own hands.
"There is a much better alternative to Westminster control, and that alternative is to take decisions for ourselves as an independent nation.
"That is why I published our latest paper in the Building a New Scotland series which sets out the opportunity we have to embed democracy, rights and equality at the heart of a written constitution for an independent Scotland."
He declared: "This is only the beginning, and I am determined that my government will continue to deliver for all of the people of Scotland."