Ministers are 'failing to deliver for either side' in their approach to competing demands, a group of peers has said.
Housebuilding targets are at risk of being missed and environmental ambitions unmet due to "haphazard" implementation of policy, a group of peers has warned.
The Government is "failing to deliver for either side" in its approach to competing demands for new homes and environmental protection, according to a report by the Lords Built Environment Committee.
The cross-party group is calling for housebuilding to be given statutory weight which ensures it has equal status to environmental goals.
In its report, it says advice on nutrient neutrality rules, which the upper chamber recently voted to save despite a Government bid to relax them, can have "crippling" effects for smaller developers.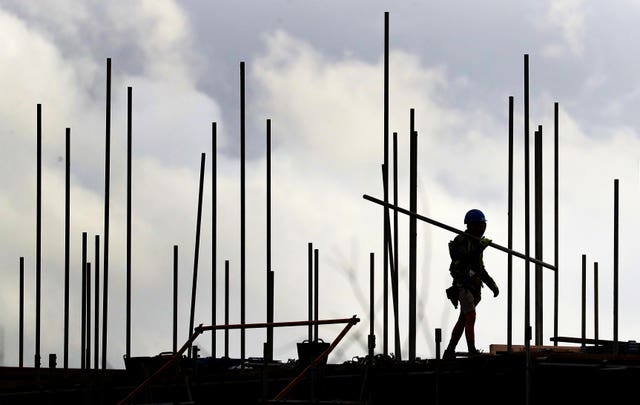 Such requirements – along with rules on water and recreational impact zones – could be preventing as many as 45,000 new homes per year from being delivered, the committee heard.
Peers last week rejected controversial plans to change the EU-derived measures, which require developers to ensure no additional substances such as phosphate and nitrogen make it into rivers and lakes.
The committee said it would not comment on the "validity" of Government policies on development or habitat protection and instead focus on whether they are achievable and how they affect one another.
But it found that their success had been "hampered and sometimes completely blocked by lack of co-ordination in policy-making and haphazard and unbalanced implementation".
It recommended the Government provides "clear advice" as to what assumptions can be made by local planning authorities and developers about the requirements following the passage of the Levelling Up and Regeneration Bill.
It also criticised "poor agricultural and sewage management" over the decades for leading to water pollution that must now be mitigated through housebuilding practices.
Smaller developers are also being disproportionately burdened by biodiversity requirements, the committee said.
New rules which state developments must result in a 10% biodiversity net gain (BNG) are set to come into effect in November.
The group is urging the Government to ensure local authorities do not make such requirements ahead of the statutory deadline.
In its report, it said: "It does not help the Government achieve its policy commitments if local planning authorities operate without clear, consistent, achievable, and co-ordinated national policies.
"National political leadership needs to be shown in setting out which priorities should prevail when individually important policies conflict with each other."
Lord Moylan, committee chairman, said: "The current approach to managing any conflict between new homes and the needs of the environment is failing to deliver for either side.
"Our inquiry found that the achievement of the Government's housing and environmental policies has been hampered and sometimes completely blocked by lack of co-ordination in policy-making and haphazard and unbalanced implementation.
"There is no way the Government can deliver on its housebuilding targets unless it is brave and displays the political leadership necessary to deliver and implement a comprehensive strategy for both development and the environment."
The housing target set out in the 2019 Conservative manifesto was for 300,000 new homes to be built a year by the mid-2020s.
In 2021-22, "net additional dwellings" were 232,820, a 10% increase on the previous year, according to data from the Department for Levelling Up, Housing and Communities (DLUHC).
"Net additional dwellings" include houses being converted to flats or commercial buildings switching to domestic use, as well as new builds.
Prime Minister Rishi Sunak has sought to tread a fine line between appeasing Tory backbenchers opposed to mandatory targets and boosting development.
He has insisted he remains committed to the 2019 pledge, but Government guidance says housing targets "remain, but are a starting point with new flexibilities to reflect local circumstances".