She took over from Mr Sharp in an interim position.
Acting BBC chair Dame Elan Closs Stephens has said the corporation feels a "debt of gratitude" to Richard Sharp.
Dame Elan was speaking on her first day in the new role, which had been announced as Tuesday when she was appointed to the interim position last month.
Mr Sharp resigned after a report found he breached the rules around public appointments following an introduction which led to then-prime minister Boris Johnson getting an £800,000 loan guarantee.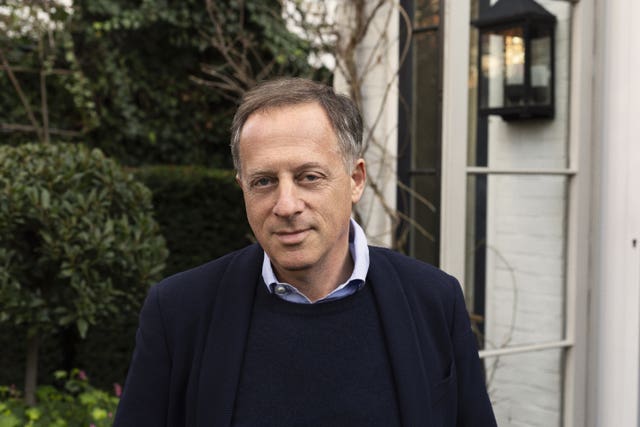 Asked by BBC Radio 2 presenter Tina Daheley if Mr Sharp's exit as chairman had damaged the corporation, Dame Elan said: "There's no doubt that we've gone through a difficult period of time and I'm sure that staff and the board and Richard himself were unnerved by what happened over the past few months.
"All of us feel a debt of gratitude to Richard for the way in which he committed himself to the organisation during his two years.
"But the organisation as a whole is about the creativity and the news values and the production values of all the people who work in it."
Dame Elan added the BBC needs to "re-establish the confidence and the ambition in that output and to know that the board is fully behind the creativity of the organisation".
Former Goldman Sachs banker Mr Sharp, who was appointed in early 2021, announced he would step down as chair in April this year when he was over halfway into his four-year term.
He said at the time he had acted in "good faith" and had the "best of intentions".
Following the inquiry into Mr Sharp by barrister Adam Heppinstall KC, the former BBC chairman said: "Mr Heppinstall's view is that while I did breach the governance code for public appointments, he states very clearly that a breach does not necessarily invalidate an appointment.
"Indeed, I have always maintained the breach was inadvertent and not material, which the facts he lays out substantiate."